The IT team of the future: Jack of all trades, but certainly not master of none
Despite the growing consensus around the advantages of cloud computing, be that private, hybrid or public, there is often an elephant in the room during many of my cloud conversations with customers - what will cloud mean for my IT team?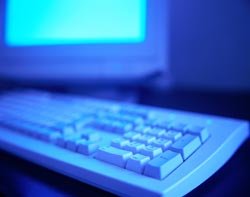 Despite the growing consensus around the advantages of cloud computing, be that private, hybrid or public, there is often an elephant in the room during many of my cloud conversations with customers - what will cloud mean for my IT team? As more and more businesses look to migrate their siloed IT processes onto a cloud platform, it has left many unsure of where they sit in the world of wide spread virtualisation.
The IT industry has always been heavily populated by specialists who deal in niche technical elements. A typical international company will, more often than not, be serviced by a segmented team - systems architectures are in one group, with subgroups around UNIX, Windows and a central authentication group. Storage teams are separated with SAN guys in one corner and NAS guys in another. Not forgetting the network team which has the traditional telecom vs. data division, with responsibility for the NOC.
Now, with this traditional siloed model, it is not surprising that the idea of a single, easily managed platform is unnerving for some. And yet, while some IT managers believe the storm clouds are gathering, I believe it is not so much a question of 'is this the end of the IT team?' but simply a case of the end of the IT team in its current form. In fact, cloud should been seen as an opportunity for IT employees to progress within their company, while at the same time raising the profile of IT within the business.
In addition, looking at the bigger picture, some industry experts believe that cloud will actually benefit job creation across the country, including the technology sector. A report by the Centre for Business and Economic Research (Cebr), commissioned by us last year, found that 2,396,000 indirect and induced jobs could be generated across the five largest European economies by cloud adoption by 2015.
The skills evolution of the IT team
So, how do we expect IT department to evolve? Well, one of the key mantras we can expect to hear over the coming years is "out with the specialists and in with the generalists". This may be a bit of a sweeping statement, but its essence is true - unlike traditional infrastructures that need a highly specialised army of infrastructure managers, network managers, database managers, etc, cloud will need a new breed of manager who is just as good at managing people as they are infrastructures.
The IT industry is not the first to undergo a major transformation. The original manufacturing processes were very similar to how IT is handled today, with most of the work done by specialist manual intervention key to solving problems as they arise. However, like the manufacturing industry which evolved through mass automation, cloud will be the catalyst to enable IT teams to become highly integrated, automated, consistent and with self-correcting processes. Cloud promises clear visibility to true costs and if nothing else, to help people make better business decisions.
Where once database building and networking capacity management were core skills, cloud puts the onus on having the ability to understand business analysis and supplier forecasting instead. Businesses are looking for IT/business linguists who can act as translators between the IT and the management team. This skills shift is not down to a simplification of technology, but rather representative of the way the cloud enables the business to see IT as a strategic tool rather than just a back-office service.
Cloud as a new conversation platform
Cloud computing is a huge opportunity for IT managers to demonstrate how business demands for flexible capacity and performance can be met by technology. The knock on effect could be an increase in people from non-tech backgrounds entering the IT department, using their experience as project managers or even sales managers, for example, to help IT find its place within the business.
However, there is also the potential for IT employees with an appetite for business, who are already within the team, to rise up within the company, after all a Gartner recently claimed that by 2016 innovation accomplishments will be among the top three selection criteria for new CIOs . However, before this can happen, CIOs and IT directors need to ensure this up-skilling is built into the technology roadmap for the next three to five years. They have to understand that the revolutionary approach offered by cloud needs to be applied to the people managing it as well.
Living in the clouds
Whether people view this change as an opportunity or a hurdle, it is worth remembering that this shift will not be happening overnight. And actually, in the short term, we're likely to see a growth in employment as businesses look to hire cloud specialists to work alongside their existing IT teams.
With approximately 40 percent of IT budgets currently being poured into coping with legacy systems, the majority of businesses have plenty of time to build a comprehensive and realistic roadmap to ensure the smooth transition from one working model to the next.
---
Steve Coombs is UK practice director for cloud and virtual data centres at EMC Consulting