Taking a snapshot of your health
Getting content fired at him from Ron Maughan at the British Olympic team training camp on Australia's Gold Coast was one problem...
Getting content fired at him from Ron Maughan at the British Olympic team training camp on Australia's Gold Coast was one problem encountered by David Robinson when setting up an online health site, writes Joy Macknight.
David Robinson had a chance to delve into all aspects of the Web site while getting a chance to meet his hero
The Web site provides people with a snapshot of their state of health and advice on how they might improve fitness. It took three months to go live, even with the time difference.

Download this free guide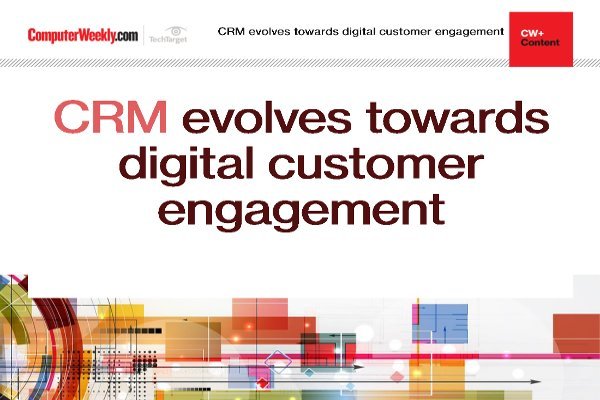 Enhancing digital customer engagement with CRM
Learn about customer relationship management has evolved towards engaging with customers through every channel, with digital at the forefront.
By submitting your personal information, you agree that TechTarget and its partners may contact you regarding relevant content, products and special offers.
You also agree that your personal information may be transferred and processed in the United States, and that you have read and agree to the Terms of Use and the Privacy Policy.
Robinson was involved in all phases of development: he cultivated the brief with onrunning.com, the site owners; supervised the design team, Fifth Ring Corporate Communications; and liaised with content provider Maughan, University of Aberdeen lecturer and jet-setter. He also did all the coding and database design.
Robinson is proud of his work and says, "The site has been a rip-roaring success. I know we hit the spot for many users from the fantastic feedback we have had."
Feedback came from many people, from marathon runners, teachers and retired people. One user says, "I was given early retirement this year because of stress. Your site is the first I have visited that makes sense so that the layman can understand."
Robinson still works on the site because there is a crossover between it and a new project (www.fitnessforwork.com) that will deliver a virtual personal trainer to people's desktops via corporate intranets.
The site sits on an NT4 server running IIS4 with a SQL7 database. It uses Active Server Pages extensively. Robinson incorporated graphics using Dreamweaver/ Fireworks v3 and did the ASP coding with Textpad. He used some SQL, but nothing too complex. The biggest problem was the site's crash.
"I developed it using an Access database for convenience and stressed it needed porting to SQL7 before going live. This did not happen and with 800+ registrants hitting the site within the first 24 hours, it fell over," says Robinson.
Looking back, he would like to revisit and rewrite the code using classes to make it more extensible.
The best moment was when he met the site sponsor, Brendan Foster, Britain's most successful distance runner.
"As a boy, I watched him run in the Olympics. Sitting over a coffee chatting about the project was a real thrill," says Robinson.
Curriculum vitae
Name: David A Robinson
Age: 37
Qualifications: MSc, BSc, HNC and IEng
IT skills: Web technologies including HTML, DHTML, Javascript, VBScript, ASP, SQL etc
Hobbies: Surfing, keeping fit, music and ballroom dancing
Favourite book: Girlfriend 44 by Mark Barrowcliffe
Favourite pub: Under the Hammer, Aberdeen
Favourite film: The Unforgiven
Robinson on Robinson: very easily bored
E is for excellence
Have you developed or designed an innovative e-commerce project? If so,e-mail us at cwxtra@rbi.co.uk
Read more on Business applications