Script explorers use flower power
Peter Kellett is always striving to find new ways of presenting online information. He had the perfect opportunity to hone his...
Peter Kellett is always striving to find new ways of presenting online information. He had the perfect opportunity to hone his talents when he was asked to take an existing art exhibition and put it online, writes Roisin Woolnough.
The Web designers got a chance to innovate when they were asked to put an art exhibition onto the Internet
The exhibition was a collaboration between two artists - Martin Grimes and Michael McGinley - and writer Malcolm Evans, who work together under the name Since1963. The inspiration for the work came from the objects and re-located rubble of a collapsed mill, a portrait of Russian cosmonaut Yuri Gagarin, the first man in space, and an edition of a Maurice Blanchot 1964 essay entitled The Conquest of Space.

Download this free guide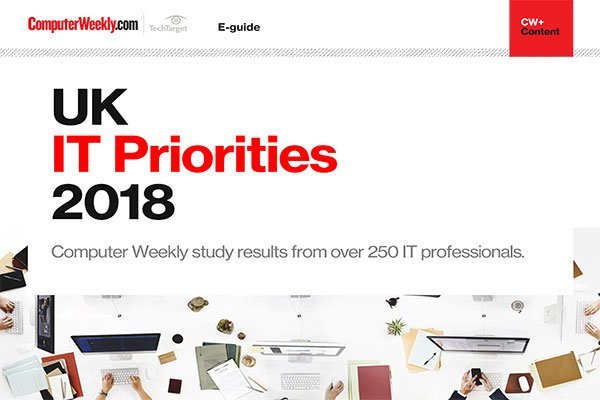 UK IT Priorities 2018 survey results
Download this e-guide to discover the results of our 2018 UK IT Priorities survey, where IT leaders shared with us what they are going to be investing in over the coming 12 months.
By submitting your personal information, you agree that TechTarget and its partners may contact you regarding relevant content, products and special offers.
You also agree that your personal information may be transferred and processed in the United States, and that you have read and agree to the Terms of Use and the Privacy Policy.
Fortunately, both Kellett and Steve Jones, his fellow designer at e-commerce specialist Wax Digital, were able to draw on their experience as artists. Kellett says this came in useful when deciding how the pieces could be displayed to retain the artists' message while making the online exhibition different from the physical one.
"We aimed to take the essence of Since1963's ideas into a digital space that could both stand alone and accompany the exhibition," says Kellett.
The site is written with a bit of standard HTML and Java scripting but the greater part of the site has been created in Flash, "an excellent Web design tool that allows us to create fully interactive movies for the Web," according to Kellett.
"Implementing our own creative use of action scripting - a language that shares a lot of attributes with languages such as Lingo, and VB Script - enabled us to create the impression of exploration for the user, without the constraints of the typical Web site interface," he explains.
Everything is arranged in a simple "flower head" navigation system whereby the user ends up at the same point whichever route they take.
Kellett says he was delighted to work on a project that allowed him to experiment with user interface and architecture design. "This kind of experience is very valuable in feeding back into our more commercial work by giving us the opportunity to explore. This informs the way we look at the developments of very business driven sites," he says.
Curriculum vitae
Name: Peter Kellett
Age: 27
Job title: designer
Qualifications: BA(hons) in fine art, post-graduate degree in new media technology
IT skills: Flash, HTML, Java, Photoshop and Illustrator
Hobbies: painting and walking
Favourite pub: Llyn-y-mawn, North Wales
Favourite film: The Killing by Stanley Kubrick
Favourite book: Danny the Champion of the World by Roald Dahl
Kellett on Kellett: creative, ambitious, forward-thinking
E is for excellence
Have you developed or designed an innovative e-commerce project? If so,e-mail us at cwxtra@rbi.co.uk
Read more on Operating systems software