Making cuts count through efficient processes
Roy Garlick, country manager at business process analysis software maker iGrafx, says the private sector will have to become more efficient if it is to fill the hole left by public sector cuts.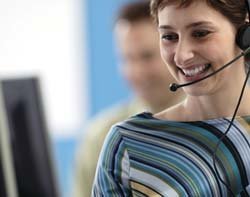 Cuts in the public sector will put increasing pressure on the private sector to fill the gaps in the economy and the jobs market, writes Roy Garlick, country manager at business process analysis software maker iGrafx. Private sector growth will depend on delivering efficiency with limited resources, but they must avoid the pitfalls of some of the blanket cuts delivered by the current government in the name of increasing public sector efficiency. As such, large private organisations in particular will need to take a holistic view of their processes and resources and find ways to deliver greater value across the business.
Driving efficiency
Of course, there is no silver bullet for this kind of undertaking - otherwise governments and large corporations would be using it - but there are a number of schools of thought on how best to drive efficiency in the organisation. One model, historically favoured by management consultants, was to simply cut a percentage of the workforce. However, recent academic studies suggest that, in many cases, the cost of firing workers outweighs the gain, not only in terms of upfront costs such as severance pay, but also in terms of the emotional effect it has on the remaining workforce, leading to reduced productivity and innovation.
Meanwhile, emerging methodologies are focusing more on how value and efficiency can be driven across the entire organisation, from the bottom up, by encouraging all employees to take ownership of the processes closest to them. This way, workers will tend to feel less like a "cog" within a giant machine and more inclined to work towards the common goal, meaning greater efficiency and output without the need to make drastic cuts.
At the heart of this vision, however, is the need to clearly define paths for change which are practical and achievable within a reasonable timeframe - and technology is central to that. A mix of tools and consultancy is almost certainly going to be required to achieve the necessary transparency across the organisation, for example to capture all core processes in a standard format and in a single place. Ownership is one thing, but if employees simply develop processes in isolation, without a company-wide methodology or system in place for business process documentation, then driving efficiency becomes almost impossible.
Standardising processes
One recent example of this type of situation is information delivery platform Colt, which had developed rapidly, in a range of geographies and markets. As a result, many people within the business were developing processes in isolation, without a company-wide methodology or system in place for business process documentation, modelling and management.
By implementing a single tool across the entire business which standardised process maps and created a central repository of all linked documentation, accessible to whoever needed it within the company, the quality of Colt's process documentation was significantly improved. Crucially, this enabled everyone within the company to understand how processes worked and where improvements could be made, meaning they could offer customers new and innovative services, without sacrificing quality and service.
Customers, or more specifically the "customer journey", must be the primary consideration in any programme of process improvement, regardless of the approach. By mapping an organisation's processes from the customer's perspective - beginning, for example, with prospective enquiries, through the order process, to the handover to the customer - rather than along departmental lines, employees will automatically have a clearer view of organisational priorities and inefficiencies.
Building operational efficiency
In the public sector, iGrafx has seen this approach work on a number of occasions. Hampshire Constabulary, for example, mapped, reviewed and improved its key processes by creating process maps that could all be made available to officers and staff via iGrafx Process Central, so that everyone within the force could see and use them.
One area they looked at was custody, where there was often a backlog of people waiting to be processed at certain custody centres, meaning delays and people often having to be transferred to other centres to reduce the waiting time. By mapping the process, examining it in detail and suggesting a few simple adjustments, the force was able to show a 75% improvement in the number of people having to be moved to other custody centres.
As the current government comes under fire from the opposition for public sector cuts that threaten to undermine key frontline services, the private sector would do well to take heed. Only by having a clear view of the processes that drive value within the company will the true organisational inefficiencies emerge. Furthermore, by ensuring that frontline staff understand how those processes relate to customers or users, you will provide them with the confidence to take ownership, creating a cycle of continual reinforcement and building a truly lean organisation from the ground up.
---
Photo: Thinkstock