Interflora versus M&S: taking advantage of the internet
The long-standing dispute on the trademark infringement of the Interflora brand by M&S in keyword advertising will be decided by the High Court in mid-April 2013
The long-standing dispute on the trademark infringement of the Interflora brand by M&S in keyword advertising will be decided by the High Court in April 2013.
This decision will be the first related to this matter in the UK, and as such is likely to have a significant effect on how competitors define their keyword advertising strategies moving forward.
In 2008, just days before the Feast of St Valentine – this is relevant! – M&S purchased in Adwords (the paying internet referencing service run by Google) the trademark "Interflora", along with a range of variants and expressions containing the well-known mark, thus triggering an M&S advert to be displayed under the "sponsored links" when an internet user searched for "Interflora".
Of course, M&S's advertisement did not reproduce the Interflora trademark. Instead it read "M&S Flowers Online, gorgeous fresh flowers & plants, order by 5pm for next-day delivery".
It is undisputed that the Interflora marks have a substantial reputation and that its business relies on a worldwide flower-delivery network which enables the speedy delivery of the orders in any country. M&S did not belong to the commercial network of Interflora at the time, but had in the past.
Trademark infringement in keyword advertising
The High Court referred to the European Court of Justice (CJEU) several preliminary questions to clarify when the use of an identical competitor's trademark constitutes trademark infringement and to what extent that use takes an unfair advantage of the reputation of the mark and harms the brand's value.
CJEU has ruled that purchasing a competitor's brand does not, in itself, amount to trademark infringement, unless there is an "adverse effect" to the brand owner's asset

Lara Grant, Avidity IP
The long-awaited decision by the CJEU in 2011 has been said to support the brand owner's position in the battle against keyword advertisement if it is able to establish an adverse effect to its trademark.
The High Court will now decide, based on the evidence of Interflora, which has been refused permission to rely on certain surveys, if a well-informed internet user may have been led to believe M&S formed part of Interflora's network and if the retailer took advantage of the florist's reputation.
The case law in this area in other European countries is still at an early stage. However, it has established that, based on each case's particularities, competitors have been found to infringe others' trademarks or to have engaged in unfair competition acts – for example, the Ascur French case (November 2012) where the website owner of permisapoints.fr and the service provider were ordered to pay €30,000 and €20,000, respectively; and in the "masaltos" case in Spain (Commercial Court of Madrid, November 2011).
And yet, other judgements – for example, France's September 2012 "Auto IES" case – have confirmed that keyword advertisement is just another means to promote competition over the internet. And in the US only four out of 13 cases have been successful in proving infringement and, more significantly, judging that the use of keywords hardly deviates any customers.
It is hard to predict the outcome of this case: CJEU has ruled that purchasing a competitor's brand does not, in itself, amount to trademark infringement, unless there is an "adverse effect" to the brand owner's asset. In short, there has to be hard evidence that this has happened.
Setting aside the brand owner's interests, competition is key in the market and, except in cases of an unfair enrichment or flagrant infringement, consumers are favoured in the offering of alternative products. In the end, the internet and search engines may be compared to the advertisement pages of a newspaper or a trade show, where it is quite common for competitors to be placed side by side.
---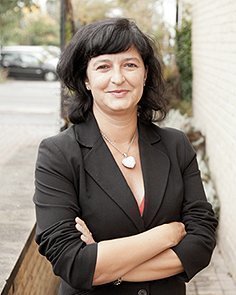 Lara Grant is head of trademarks group at patent and trademark attorney Avidity IP.