Hybrid flash hot, all-flash not, in 2014 storage M&As
All-flash arrays are over-ripe for acquisition while hybrid flash makers are still ready for plucking.
My last column looked at the storage startup ecosystem, noting that this segment of the tech space is particularly active at present. Of course, startups don't remain startups forever, and a likely outcome for many of them is to be acquired by one of the major storage hardware makers.
As such, it is worth taking a look at what mergers and acquisitions (M&A) we might see in "storageland" this year.
But before we do so, let's review what happened in 2013.
Storage M&As in 2013
For the third year in a row, storage M&A activity in 2013 was relatively subdued, characterised by a lack of blockbuster deals that exceeded $1bn in value. In fact, the largest storage deal was (Western Digital subsidiary) HGST's $685m purchase of PCIe flash card specialist Virident Systems.
Other notable transactions – from a size perspective, at least – included another M&A move by Western Digital, the purchase of flash specialist sTec in June for $340m; Seagate's end-of-year proposed takeout of Xyratex for $374m; Cisco's surprise acquisition of Whiptail in September for $415m; and SanDisk's purchase of Smart Storage Systems in July for $307m.
Total deal value in storage was up quite considerably year on year, with just under $2.5bn worth of storage-specific deals in 2013, according to the 451 Research Knowledgebase, compared with less than $1.5bn in 2012. Overall, 22 storage-centric providers were acquired in 2013, compared with 24 in 2012.
More on storage acquisitions
Avago Technologies joins enterprise storage fray with LSI acquisition
Flash storage vendors make lucrative acquisition targets
Data storage industry mergers and acquisitions in 2013 focus on flash
Following Dell acquisitions, users find platform integration enticing
As in previous years, most M&A activity centred on purchases of startups. However, last year was a relatively quiet one for the major storage suppliers that have driven most storage M&A activity over the years. The likes of EMC, NetApp, HP, IBM and Dell bought few storage companies in 2013.
The reasons behind this vary. EMC has gorged on storage acquisitions in recent years and has few gaps left to plug (although it still bought two small storage-focused firms, ScaleIO and iWave).
While the same could be said for HP, IBM and Dell, all three have struggled to wrestle storage market share back from EMC, so the appetite for more storage purchases may be less pronounced than in the past.
NetApp, meanwhile, is more focused on nailing its transition to clustered Ontap, and is developing an all-flash array product internally.
By contrast, many of the more interesting transactions in 2013 were driven by media manufacturers – SanDisk, Seagate and Western Digital's HGST – perhaps indicating that the storage sands are beginning to shift as technologies such as cloud/Hyperscale computing and flash in the datacentre start to become more tangible.
PCIe flash card specialist Fusion-io has been another notable acquirer in recent years as it seeks to broaden its portfolio – and total addressable market – by moving into adjacent sectors. It continued this last year by scooping up hybrid storage startup NexGen.
Hot in 2014: Flash, software-defined and cloud storage
So what can we expect to see in 2014? M&A activity is likely to focus on three core areas: Flash, software-defined storage and cloud storage.
All-flash: All played out
It is likely that flash technology will continue to motivate storage acquisitions in 2014. But the one area in which this is not likely is the field of all-flash arrays.
Several startups have developed all-flash arrays, and two have been acquired so far. EMC bought XtremIO in 2012, and Cisco snagged Whiptail last year. Also in 2012, IBM acquired Texas Memory Systems, a 34-year-old all-flash array and solid-state specialist. Those three purchases in total added up to well over $1bn.
However, further all-flash array transactions are unlikely because the remaining incumbent storage suppliers – NetApp (with project FlashRay), HP (with 3PAR) and Dell (with Compellent) – have since disclosed all-flash array plans based on in-house technology. And due to the cut-throat competition in the storage systems space, no other buyers are likely to emerge from other IT sectors.
The resulting dearth of M&A activity removes one key exit option for all-flash array startups, for which 2014 is likely to be a make-or-break year. That leaves an initial public offering (IPO) as the most likely route for a profitable exit. It goes without saying that only a couple of companies – at best – are likely to succeed along this path and at this point well-funded Pure Storage and fast-growing SolidFire seem the most likely candidates.
Of course, the major storage companies may change their perspectives should the all-flash array market begin to show real signs of life. Dell has already invested in all-flash array startup Skyera, for example.
Meanwhile, Violin Memory appears to be in freefall following a disastrous couple of months post-IPO. The company now has one to two quarters (at best) to turn itself around. If it fails to do so, one of the storage big six may pick up its assets in any resulting fire sale.
Hybrid flash is hotter
Flash can also be used alongside disk in so-called hybrid flash arrays, for which there is much greater demand than for all-flash arrays. Fewer startups have specialised in hybrid arrays than in all-flash, and the ones that have now face stronger chances of being acquired.
These include devices from startups such as Nimble Storage, which was early to market as a hybrid pioneer. Nimble's robust sales growth led to a splashy IPO late last year, and its market cap is now well over $3bn. At about 30x trailing sales, that probably rules out Nimble as an acquisition target.
That leaves startups Tegile and Tintri as the highest-profile and most likely possibilities. Tintri has reportedly already rebuffed a sizeable offer from IBM, while Tegile has been showing healthy sales growth.
Meanwhile, Nexenta is gearing up for growth under the leadership of new CEO Tarkan Maner, with acquisition the most likely exit.
Overlapping with this segment are a small band of hyper-converged specialists with innovative designs that might attract the attention of large players if they begin to gain significant market traction.
Nutanix, which recently raised a fourth round of funding (taking it to a total of $172m), has built up to $100m in sales after two years on the market, and is gaining the most attention. Direct rivals to Nutanix include Scale Computing and SimpliVity, while Maxta is now emerging with a software-centric proposition.
Software-defined storage a big draw in 2014
Indeed, we expect this focus on software-centric approaches – or software-defined storage – to be a big theme driving storage M&A activity this year.
Storage M&A activity is likely to carry along the same path this year, with a possibility of more activity on the IPO front and maybe even a mega-acquisition
Certainly, there is no shortage of startups using the term to market themselves, and while there's a strong risk that it will be an overused and thus somewhat meaningless term (one could argue we have already reached this point), it's also the case that the broader software-defined datacentre theme has caught the imagination of the industry, including many CIOs.
To fan the flames, VMware is likely to make software-defined storage a big part of its messaging when it finally ships its VSAN capability this year.
This brings us to another flash-related segment that has already seen many acquisitions – the emerging field of server-side caching software. While some storage incumbents have already made purchases or declared in-house development plans, there are several that have done neither.
For instance, IBM and HP resell Fusion-io's caching software, and have no equivalent offerings of their own. While Fusion-io's market cap of just under $1bn makes it a very unlikely target, caching software startups such as PernixData and Proximal Data are still in the early stages of development and don't carry such hefty price tags.
Cloud and object storage dark horses
So far, there has been little consolidation interest in the object storage space. The last company to make a move here was NetApp when it bought Bycast back in 2010.
However, with many of the new wave of next-generation object storage providers – Cleversafe, Cloudian, Scality, Basho, SwiftStack and Inktank, for example – scoring venture capital in the past year or two, interest in object storage is building, which could tempt acquirers.
Exactly who might be interested in buying here is more difficult to fathom. EMC already has several object storage platforms (Centera, Atmos and the new ViPR software-defined storage platform), NetApp has Bycast, HP recently revamped its StoreAll object storage offering (albeit in a low-key way), IBM has thrown its hat into the OpenStack arena, while Dell has actually backed away from the market.
Instead, other types of suitors might move in. One example could be Seagate, which is already looking to build a more vertically integrated approach in selling to cloud providers via its pending acquisition of Xyratex. Seagate is also aiming to simplify object storage implementations via its Kinetic initiative, although its focus so far is on drive-level innovation.
One factor for any potential acquirer is to what degree the open source movement – not only OpenStack Swift, but also Ceph – is going to dominate, or disrupt, the market. For this reason, we anticipate that potential buyers could sit on the M&A sidelines in 2014 as they monitor developments before committing to any deals.
Conclusions
Overall, then, we expect storage M&A to carry along the same path it has been on for the past couple of years. We think the storage giants will be fairly quiet again, with a focus on smaller, tactical deals.
We might actually see more activity on the IPO front, as a number of flash-centric players look to follow in Nimble's footsteps. And, of course, a mega-acquisition always remains a possibility in this market.
Whatever happens, it's sure to be another interesting year for M&A in storageland.
---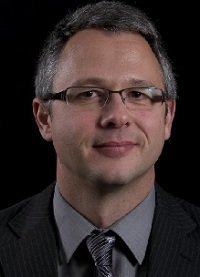 Simon Robinson is vice-president, storage, at 451 Research.