How to make ITIL work for your company
For the past 20 years, IT has been attempting to align itself with business. Yet how many companies still offer poor service based upon reactive helpdesks, haphazard change management and irrelevant service level agreements? And this is despite an increased investment in helpdesk technology and the rise of the IT Infrastructure Library (ITIL), which offers a framework for best practice in providing IT services.
For the past 20 years, IT has been attempting to align itself with business. Yet how many companies still offer poor service based upon reactive helpdesks, haphazard change management and irrelevant service level agreements? And this is despite an increased investment in helpdesk technology and the rise of the IT Infrastructure Library (ITIL), which offers a framework for best practice in providing IT services.

Download this free guide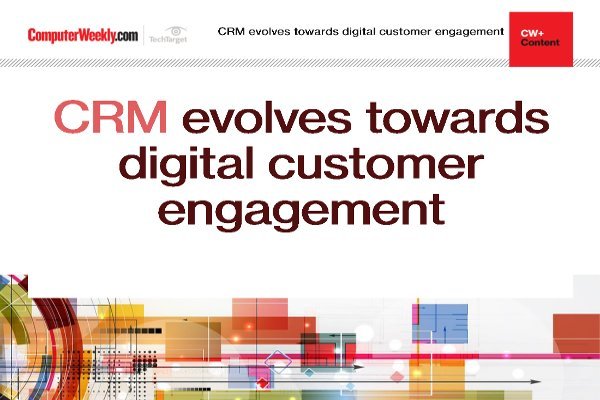 Enhancing digital customer engagement with CRM
Learn about customer relationship management has evolved towards engaging with customers through every channel, with digital at the forefront.
ITIL has a lot to offer. But to date the main beneficiaries of this best practice methodology have been software suppliers. Too many companies have undertaken a six-month review process to obtain nothing more than a £60,000 bill. ITIL, as commonly approached, is over-engineered for 95% of organisations. Despite worthy intentions, companies are failing to match deliverables to the real needs of the business.
If organisations are to bridge the chasm between business and IT, certain ITIL myths need to be dispelled. There is no need for complex, resource-intensive projects that address every one of the 11 service management disciplines covered by ITIL. Instead, companies need to take a business-led approach that focuses on key areas - such as service desk, incident, change, configuration and service level management - to rapidly deliver a tailored, relevant and cost-effective service across the business.
Over the past decade many UK organisations have invested in helpdesk software, offering everything from an online knowledge base to highly complex management reporting. And yet their users are still receiving poor or inappropriate levels of support, because most companies have bought software first and considered processes afterwards.
If those delivering the service don't buy into the processes and procedures, they will invent their own workarounds, undermining the quality and completeness of information and the value of the initial investment.
Any organisations that have been "ITILed" can attest that out-of-the-box products are the antithesis to getting the right, fit-for-purpose processes. For 20 years, software firms have bombarded organisations without actually implementing the ITIL processes and procedures needed for better service management.
Many businesses have also suffered as a result of taking an inflexible approach, insisting upon addressing each of ITIL's 11 disciplines without paying attention either to the needs of the business user or areas in which the organisation is already succeeding. By doing this, they also assume a level of internal resources that is not present in most organisations.
Not only can the process become cumbersome but, with no attempt to embrace the unique requirements of the organisation, it lacks relevance. Is it any wonder that so many companies, despite suffering poor user satisfaction and escalating support costs, continue to eschew the idea of ITIL?
As so many have discovered, implementing new software without making process change delivers no long-term benefits - so how are UK organisations going to transform their reputation for inadequate service and support and deliver real value from their IT investments?
The problem with trying to apply ITIL is that it is merely a framework for best practice - it does not provide specific instructions. For example, while stating that organisations need quality call answering, quick response, a high fix rate and good reporting, it does not actually indicate how these capabilities can be achieved. These requirements need to be tackled in line with real user expectations.
It is not always possible to combine quick call answering with a high initial fix rate - unless an organisation can afford to have a plethora of highly skilled personnel at the first-tier service desk. It is only by discussing with users their requirements that the staffing and expertise level can be correctly ascertained, and effective ITIL processes implemented.
Correctly applied, ITIL processes can ensure the appropriate level of service to support real, defined business requirements. For example, by opting for fewer but more highly skilled helpdesk personnel, a company can meet its users' stated requirement for more first-call fixes, with the expectation that call answering may take several minutes. This approach ensures fewer call backs, simplifies incident tracking and boosts user satisfaction.
It is user-led discussion that determines the right processes: for all its benefits, vanilla ITIL will not indicate which approach is the best for any specific business.
There is no reason to address each of the 11 ITIL disciplines. For most businesses, addressing four or five will deliver massive benefits. Getting key areas right - such as service desk, incident management, problem management, change management and service level management - enables organisations to achieve a significant improvement in efficiency, with increased customer satisfaction and reduced costs.
And while ITIL may address each area separately, for many organisations combining, say, incident management with problem management into a single discipline is far more manageable and relevant to the levels of IT resource available.
This can be achieved if organisations take a real-world approach to the business applications of ITIL, to prioritise focus areas. This avoids involved and expensive implementation projects and, by delivering key improvements in an efficient and relevant manner, ensures maximum impact for minimum outlay.
Focus and prioritisation also enables organisations to embrace ITIL in phases, building upon the successes gained from the initial four or five disciplines to attain further benefit. In time, this can provide a platform for achieving BS 15000 certification for IT service management, should that become a priority. Taking this business-led approach ensures the emphasis is on achieving ROI as early as possible, rather than waiting for the completion of a full ITIL implementation.
ITIL is not a panacea. It is, however, an excellent framework for improving the quality and relevance of IT services delivered to a business. But good services can only be achieved if they reflect the specific needs of an organisation and its users. And without practical implementation of the ITIL guidelines, its value is lost.
Although the goal may be to reduce costs and increase service levels, it is an indictment on the IT industry that many organisations do not even realise the lows to which service levels have fallen.
From the company supporting 30,000 users with a spreadsheet, to the one with a top-of-the-range helpdesk product, too few companies have got this right. For many, it is a Catch 22 situation: implementing new software is no use if processes are not changed, yet ITIL is just too complex and expensive to consider.
By taking a focused approach to achieving ITIL-aligned processes and procedures, organisations can target the key areas of service desk, change, configuration, incident, problem and service level management to transform service levels and, finally, match IT deliverables with the real needs of the business.
CV: Paul Whitlock
Paul Whitlock is head of service management consultancy and education at Plan-Net, where he leads a team of 10 consultants to combine real-world experience with the methodologies of ITIL to deliver a range of tailored services to clients such as Coca-Cola, Amec and Allied Domecq.
Before joining Plan-Net, Whitlock worked at Vodafone, where he was responsible for implementing ITIL best practice across the business. He held several positions within Vodafone, including configuration manager and business relationship manager for Vodafone's mobile data products.
Prior to this, he was business relationship manager for insurance services at Lloyds TSB, where he was responsible for all service management related processes.

Read more on Business applications