How cloud vendors can sell to the banks
Martin Maisey, CTO Consulting Division at BJSS explains how cloud vendors can sell to the banks.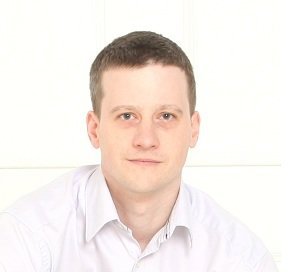 Clouds move slowly in the financial services sector. While most banks are looking at the cloud in some form or another, these are generally limited to small-scale private clouds or micro-projects. A large-scale migration of a core banking or trading system currently seems a long way off, but it needn't be.
The City is conflicted by the cloud. As one of the most heavily regulated and scrutinised industries in the country, and operators of arguably the most important IT systems, it is perhaps no surprise that the sector is reluctant to trust its IT to anyone other than itself right now. Yet the City is no slouch when it comes to exploiting the latest and greatest IT innovations either, and no one knows the importance of cutting the bottom line better. The cloud could save the banks a lot of money, and they know that. They just need reassuring.
So what could the major public and outsourced private cloud providers do to persuade the City to look seriously at them, rather than just implementing cloud technology internally?
When the banks come knocking, make sure you show them the data centres you're so secretive about. The City deals in risk management and trust, and not knowing where your data resides is risky. Why would the City trust its data with a company that isn't even willing to show you where it operates?
Prove your security credentials – cyber security is one of the biggest threats facing the City today. Cyber attacks and data theft are genuine threats. Cloud providers like Amazon employ some of the best security technologists (and physical security measures) in the business, so trusting your data with them is actually the safer option. Cloud providers needs to tell them this.
Demonstrate reliability – as RBS's recent outage demonstrated, the reliability of the City's systems is paramount. Cloud providers have proven reliability (at least, as long as you've spread yourself across more than one availability zone) and their scale only adds to their resilience.
Prove that, for the vast majority of apps, your infrastructure is world class and often much better than what the City uses for the majority of "standard" application hosting.
Recognise that if not done properly, direct benchmarking between internal hosting costs and what you charge can alienate IT staff and fail to acknowledge the intangible benefits of control over the whole stack.
So, go straight to the top – a wholesale change to the operations of a bank is not an IT decision, it needs C-level support. This will be secured by addressing the reservations above, and most importantly…
Prove the ROI – ultimately, cloud hosting is significantly cheaper than private internal hosting. That is the winning argument. Not only do externally hosted clouds deliver significant economies of scale in hardware, but the ability to spin up resources as and when they're required is where the savings are really made. Risk analysis, technical testing or quant analytics for example can be conducted much more quickly, which not only saves money but also provides a competitive advantage.
The financial sector's reluctance to embrace cloud computing on a large-scale is understandable given the reservations just outlined, plus there will always be those who operate at the bleeding edge whose proprietary hardware and applications are so critical to their differentiation that they will never move to the cloud. However, for the remainder the cloud is a tremendous opportunity. It's up to the cloud providers to prove their worth.
Martin Maisey is CTO Consulting Division at BJSS

Download this free guide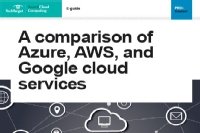 Azure, AWS, and Google cloud services: A comparison chart
Download this vendor-neutral comparison of these three providers to determine which combination – if any – best fits your organisation's infrastructure requirements.
Read more on Cloud computing software