Google vs Louis Vuitton: When is a trade mark not a trade mark?
The case of Google vs Louis Vuitton has today been decided by the European Court of Justice, and Google can continue selling its AdWords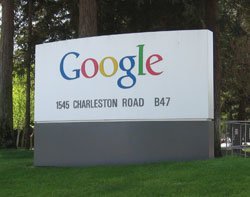 The case of Google vs Louis Vuitton has today been decided by the European Court of Justice, writes Dai Davis, IT lawyer and partner at Brooke North.

Download this free guide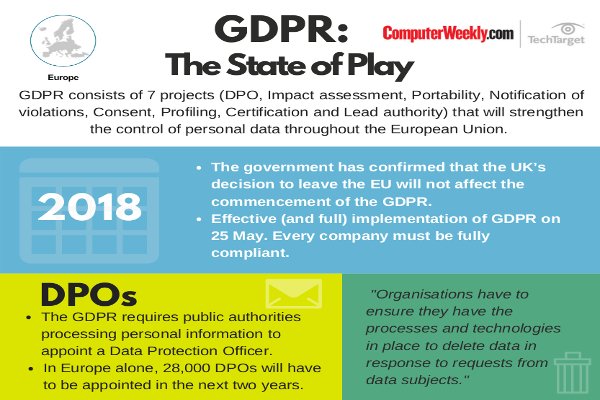 Infographic: GDPR - The State of Play
Get the latest information on how GDPR is going to affect your business and how to avoid any unwanted fines with this simple infographic.
By submitting your personal information, you agree that TechTarget and its partners may contact you regarding relevant content, products and special offers.
You also agree that your personal information may be transferred and processed in the United States, and that you have read and agree to the Terms of Use and the Privacy Policy.
It concerns the manner in which Google sells keywords - "AdWords" - as links to websites. Google allows advertisers to select keywords. When the keyword is subsequently entered by a user of Google, the advertiser's website will appear as a "sponsored link" at the top of the search results. If a user subsequently clicks on that sponsored link, a fee is payable by the advertiser to Google.
The advertiser can improve its ranking by paying more for the use of the keyword. Louis Vuitton complained that third parties were paying for keywords that were trade marks of Louis Vuitton. Furthermore an advertiser could "buy" the right to use such a keyword in combination with the word "copy" or "imitation" in order to be directed to a website that was selling counterfeit goods. Louis Vuitton complained to a French court that Google was infringing its trade marks.
The European Court of Justice has today given its judgment in this case. Essentially it has decided that:
Louis Vuitton can prevent use of its trade mark as a keyword, without the consent of Google.
Louis Vuitton cannot directly prevent use of its trade mark as a keyword by Google unless Google has "played an active role of such a kind as to give [Google] knowledge of, or control over, the data stored".
While the first of these seems clear, the second is not. It begs, among others, the questions "how much knowledge" and "how much control".
A similar case, this one emanating from the English court is due to come before the European Court later this year. That is the case of Interflora Inc vs Marks & Spencer and Flowers Direct, in which Google allowed the keyword (and trademark) "interflora", a trademark of Interflora Inc to be used by the defendants, Marks & Spencer and Flowers Direct. Interflora complained of Google's practice of allowing others, in this case Marks & Spencer and Flowers Direct, to "buy" the sponsorship so that the user was directed to the websites of Marks & Spencer or Flowers Direct, rather than to Interflora's website.
On the basis of this decision in the Louis Vuitton case, it would seem likely that Interflora will be able to prevent this use by Marks & Spencer and Flowers Direct.
As to whether Google will need to change its practices, it is likely that the full story has yet to develop. There will undoubtedly need to be further references to the European Court, before the matter is fully determined.
Google and eBay benefit where a user is confused into buying counterfeit goods on the internet, believing them to be genuine goods. This case is the first nail, but only the first nail, in the coffin of that practice. The only thing that can be said with absolute certainty after today's unclear judgement is that there is more litigation to come.
A remedy
There is a less practical remedy against Google, but it requires the trademark owner to inform Google and require Google to remove access to the site concerned on a case-by-case basis. This, however, is established law.
Read more on IT legislation and regulation