Get the tax back on your R&D
There are significant tax breaks for companies carrying out research and development, says John Cooney of accountancy firm Smith...

Download this free guide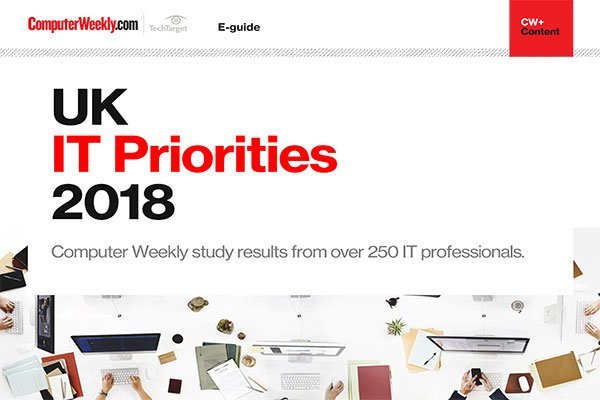 UK IT Priorities 2018 survey results
Download this e-guide to discover the results of our 2018 UK IT Priorities survey, where IT leaders shared with us what they are going to be investing in over the coming 12 months.

There are significant tax breaks for companies carrying out research and development, says John Cooney of accountancy firm Smith & Williamson.



Companies involved in software development - and many other areas of IT advancement - may stand to gain from some valuable tax breaks for research and development.

It is possible that a good number of IT firms or departments are not fully aware of these tax breaks, although it may be possible to revise an existing tax return if you have omitted to claim the relief when it is due.

The research and development tax credit was introduced in April 2000, and it is generally only now that many relevant companies are applying the rules to claim it.

A new tax credit for large companies carrying out research and development was introduced in the last budget, but the advanced publicity, and the resources available to larger companies means that most will be well prepared to take advantage of this opportunity.

But small- and medium-sized companies (SMEs) may not be up to speed on the tax opportunities already available to them.

These valuable tax breaks are targeted at companies undertaking research and development with a view to advancing scientific or technical knowledge, rather than merely using existing technology. The starting point for any claim is to ensure that the research your company undertakes represents a genuine advance over existing technology.

For example, upgrades or modifications to existing products will not necessarily qualify, but developing new or cutting edge techniques may enable you to benefit.
If your company is developing new techniques it may benefit from research and development tax breaks, but to qualify it must meet the following criteria:

Companies must have less than 250 employees


The annual turnover should be below e40m (about £25m or your balance sheet total less than e27m (about £17m)


The company should spend at least £25,000 per year on research and development and own the associated intellectual property rights


Qualifying costs must be revenue rather than capital in nature. Permitted expenses include staff costs, sub-contractors, and consumables incurred on or after 1 April 2000, and which relate directly to research and development work. For example, only costs of staff actively engaged in research and development work for the majority of their time, rather than ancillary or administrative staff, can be claimed. Consumables include, for example, floppy discs, certain development licences and similar expenses.

There is also a requirement that no more than 25% of the capital or voting rights of the company can be held by an enterprise that is not an SME. However, there is an important exception to this rule - where the shares are held by venture capital companies.

There are two ways to claim the tax credit.

A company can opt for 150% of qualifying research and development costs to be deducted against income (rather than the 100% usually allowed), which means the firm's tax bill is cut by reducing its taxable profits (or increasing its trading losses).
For example, if research and development expenses are £200,000, the taxable trading profit or loss will be reduced by an additional £100,000, thereby giving a tax saving at the company's marginal rate.

Alternatively, if the company is loss-making, the loss can be surrendered for an immediate tax payment equal to 24% of the qualifying expenditure (eg 24% x £200,000 = £48,000 tax repayment), subject to sufficient PAYE and national insurance contributions being paid in the period.

This represents a lower rate of credit than the first option, but it can result in an instant cash-flow advantage which can be very useful to companies developing new techniques.

Because of the generosity of these new tax breaks, the taxman is likely to look carefully at the tax returns submitted by companies claiming these allowances. It is therefore important to document research and development work, noting the costs incurred and all staff involved, be they contract workers or employees.

Additionally, companies must be sure to have evidence of their intellectual property rights, and be able to clearly distinguish their research and development expenditure from product development.

Smith & Williamson is an independent professional and financial services group.

www.smith.williamson.co.uk

Backdate your claim for tax breaks

Small- and medium-sized firms can backdate claims for research and development cash to April 2000


Reliefs apply to groundbreaking research, not product development or upgrades


Companies must have less than 250 employees


Companies must turn over no more than about £25m


Revenue costs qualify, not capital costs


No more than 25% of shares can be held by larger organisations, except venture capitalists


Keep accurate records of expenses - the taxman is likely to inspect them closely.
Read more on IT for small and medium-sized enterprises (SME)