Emerging markets: The future home of IT spend?
Cognizant group CEO of technology and operations, R. Chandrasekaran, talks about IT spending in emerging markets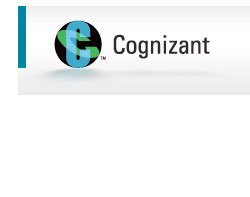 The latest Gartner projection that emerging markets will account for more than 31% of worldwide IT spend in 2012 – with over half of that likely to come from the BRIMC (Brazil, Russia, India, Mexico and China) regions – underscores the industry's growth expectations from the ASEAN, Indian and Middle Eastern regions.
Notwithstanding the recent economic volatility in some of the world's mature markets, emerging markets have continued to show positive and consistent IT momentum. Estimates around the IT market share of emerging economies have continued to surge on the back of their largely underpenetrated IT markets, thriving small and mid-size businesses and, most importantly, strong growth in vertical industries and consumer markets that can only push up the share of IT spend in overall operating budgets. In a global economy that is more tightly integrated than ever before, emerging markets spell a clear IT opportunity.
North America, by virtue of its traditionally aggressive adoption of technology and more mature global sourcing programmes, will continue to be a large IT market, followed by Europe that continues to be attractive over the long term, despite the current phase of uncertainty. Notably, however, organisations in emerging markets are also beginning to look ever more closely at their business models and technology footprints in their efforts to drive enterprise growth, improve operational efficiencies and effectiveness, rationalise enterprise costs and stay innovative.
In an interconnected world, the underpinnings of competitiveness do not change with national boundaries. Organisations the world over are busy addressing the challenges spawned by dynamic industry and technology changes, driven by the trends of digitalisation, consolidation, consumerisation, globalisation, demographic shifts, government-mandated change and disruptive technologies such as cloud, social computing and virtualisation. They are increasingly looking to leverage the improved efficiency and effectiveness delivered by third-party providers, and are closely examining what activities are core to their business and what should be done from somewhere by someone else. As a result, they are increasingly keen to drive more work and corresponding budget to a global delivery model, expanding the addressable market for traditional outsourcing.
At the same time, emerging markets are also different from the developed markets in several ways. For one, IT heritage isn't too daunting a consideration for most organisations in these regions. And the relatively fewer legacy systems that do exist can readily make way for the latest technologies. The absence of precedents can also be a great motivator for quantum change. It is therefore hardly surprising that technology priorities in these regions have very quickly come to revolve around cloud computing, mobile technologies, enterprise analytics and social computing.
Technology headways, ranging from low-cost tablets to mobile computing, are not only helping bridge the digital divide, but also opening up newer — and more effective — means of delivering a broader range of services with superior business results, engaging customers and boosting productivity through greater collaboration. For example, as the prices of tablets fall, tier-one banks in markets such as Asia, Africa and the Middle East have the opportunity to further expand their online and mobile banking offerings. Likewise, retailers can provide a more personalised customer experience by leveraging mobile computing. In many emerging markets, governments and the public sector make for a significant IT opportunity waiting to be tapped.
To fully realise the promise of emerging markets, companies need to focus on demand-based fine-tuning of their portfolio of markets, enhancing profitability through a selective and strategic approach to new geographies, realigning service offerings with the fast-evolving market potential of these geographies, understanding the regulatory environment and allocating appropriate resources. Success in these markets, like elsewhere, requires that service providers make the investments, build the capabilities and execute successfully to help clients cope with global industry shifts, espouse globalised business models and re-architect their organisations to appeal to a new generation of consumers and employees.