Dotcom hit and myth


Ian Mitchell
City Briefing
There is a view that in the current climate anyone can wake up with a great idea for a dotcom, get...
Ian Mitchell
City Briefing
There is a view that in the current climate anyone can wake up with a great idea for a dotcom, get some venture capital in the morning, float the new business in the afternoon and be a multi-millionaire by the end of the day. More than a few IT directors have been tempted to join Internet start-ups with the lure of making more money through stock options in a year or two than they could in the rest of their careers. But just how much reality lies behind the perception?

Download this free guide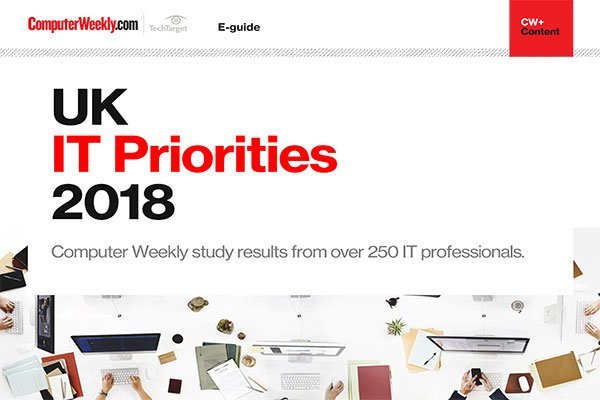 2018 UK IT Priorities survey results
IT organisations in the UK and across Europe are starting to accelerate the move to the cloud. Read more about the key areas in which senior IT managers are planning to invest in over the next 12 months.
Thankfully, for investors and the integrity of the market, not a lot, as anyone who attended the UK Software Partnering & Investment Forum last week will tell you. The conference gave 54 of the UK's hottest privately-held technology prospects 20 minutes each to pitch themselves in front of venture capitalists and stockbrokers.
The consensus was that the presenting companies were better prepared and more marketable than ever before. Many had been in business for years, had trading histories, impressive management and backers and sound business development plans. Even so, only a small percentage will ever find themselves being floated on the stock market. One venture capitalist estimated that he provided funding to one-in-200 of the companies he sees and similar criteria are applied by stockbrokers to decide which companies they take to initial public offering (IPO).
That's not to say that joining a start up is a bad idea, merely that the path is not as easy as it may seem and that at every stage you need to think strategically about how your company is perceived by investors as well as your target customers. What many fail to understand is that it is not simply the quality of the product or service that decides whether technology start-ups make it to market but a raft of intangibles, any one of which could derail your plans.
So if you are approached by a technology start-up how should you judge their chances of success? As you will be investing that most precious of qualities, your time and energy, not to mention your career, your approach has to mirror that of any cautious investor. The fundamental issues are fairly obvious - the uniqueness of the product or service (me-too approaches are not good enough), the potential market for the product/service and what distinguishes the company from the competition. But you should also take a keen interest in the funding, including how realistic financial projections are and whether further funding rounds are in place, the calibre of investors/non-executive directors and whether any of the executive directors has taken a company public before.
When you do get your offering right (as in the case of Affinity Internet which has soared to 70 times its float price in less than a year) the rewards are enormous. Get it wrong and it could put your career back several years.
There are many sound reasons why joining a technology start-up may make sense, but the prospect of working for a few years before being able to retire is not one of them. Should you get to flotation and receive a dotcom-style rating, that is merely the start of the process of justifying your valuation.
Ian Mitchell is an IT analyst with stockbroker Beeson Gregory. His opinions should not be construed as investment advice.
Read more on IT for small and medium-sized enterprises (SME)