BATS software bug hits business strategy
Randy Clark, chief marketing officer at IT automation firm UC4 Software, writes about the withdrawal of a planned IPO at trading exchange BATS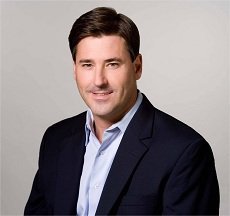 Randy Clark, chief marketing officer at IT automation firm UC4 Software, writes about the withdrawal of a planned IPO at trading exchange BATS.
In what you could call a mini flash crash, a software glitch hit the market debut of BATS Global Markets, leading the company to completely withdraw its initial public offering of shares – an extremely rare and embarrassing event.
The software bug that hit BATS is just one example of financial institutions experiencing public-facing glitches and outages that negatively impact millions of customers and brand confidence.
It's fair to say that financial institutions are having a bad time of it lately, but embarrassing events like bugs and outages are entirely avoidable. From a business perspective, the last thing CIOs want to worry about is operational issues – they need to be focused on delivering innovation that is going to drive the business forward.
Customer-facing, revenue-generating applications are on the rise and, around the globe development, operations teams are being pushed to reduce the time, cost, complexity and risk associated with the continuous delivery of these, across an ever-increasing number of platforms and environments. Regulatory compliance acts such as Basel III in Europe and Dodd Frank in the USA make this even more challenging – everything must be auditable and fully accountable.
The applications aren't just coming thick and fast, but they must also operate in high transactional throughput and low latency environments. In these environments automation must be in place to respond to any condition which can either slow the system down or increase latency. More importantly, only through automation can problems be predicted and remediated before they become a major incident.
Companies need to determine these three critical points:
Strategies to optimise the processes required to deliver business critical applications in every stage of the SDLC, from development through production in the financial services industry.
How clients, partners and internal users of these applications are driving the need for more features, faster transactional throughput, sub-millisecond access to transactional and financial information, and predictable SLAs for quality and reliability.
How to effectively manage an environment where time-to-market is critical and failure is unacceptable.
Automation should be functional, intelligent and scalable, so that it can deliver on the most stringent requirements for getting mission critical applications into product as soon as possible, with the elimination of configuration and deployment errors and, once delivered, to assure these applications meet their required service level agreements for latency, scale, availability and reliability.
The BATS IPO withdrawal shows how quickly a software bug can have a significant impact on a business, and proves the importance of having the correct systems in place to enable preempting and preventing damaging situations like this. The speed at which you can deliver application updates and predict system failures is a critical part of this. The market's confidence in financial institutions is low enough, without being exacerbated by completely avoidable mistakes.