Gajus - Fotolia
Gartner: IT spending to grow just 0.6% in 2016
US-based IT companies were hit hard by a strong dollar last year, with sales totalling $216bn less than in 2014
In its latest forecast, Gartner predicts IT spending will grow by just 0.6% to $3.54tn in 2016, compared with $3.52tn in 2015.
The analyst's projections put spending on datacentre systems at $75bn in 2016, a 3% increase from 2015. The server market is the segment that has seen the largest change since the previous quarter's forecast, according to Gartner.

Download this free guide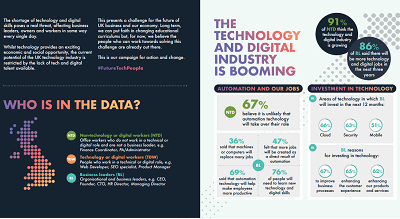 Infographic: How to future-proof UK technology
There is no doubt that the technology industry is booming right now, bringing with it exciting social and economic opportunities. However, there is a real fear that the UK industry may be stunted due to the lack of talent available. This e-guide helps to break down the future fears and expectations of dozens of business leaders and tech workers.
This is due to demand for hyperscale computing, which has lasted longer than expected. Typically, this segment has spiky demand, which lasts for a couple of quarters before moderating, but Gartner expects demand to continue to be strong through 2016.
Gartner predicted that continued adoption of Microsoft Windows 10 will drive growth in the PC market in 2016, but the overall devices market – including ultra-mobiles, PCs, tablets, mobile phones and printers – will decline by 1.9%.
Spending in the IT services market is expected to return to growth in 2016, following a decline of 4.5% in 2015. Gartner's projections put IT services spending at $940bn in 2016, up 3% on 2015.
Read more about IT budgets
This is due to accelerating momentum in cloud infrastructure adoption and buyer acceptance of the cloud model, according to Gartner.
In the telecoms sector, the analyst expected the abolition of mobile roaming charges in the European Union and parts of North America to negatively affect growth, projecting a 1.2% decline in telecoms services spending to $1.45tn in 2016.
"The rising US dollar is the villain behind 2015 results," said Gartner research vice-president John-David Lovelock. "US multinationals' revenue faced currency headwinds in 2015. However, in 2016 those headwinds will go away and they can expect an additional 5% growth."
Read more on IT operations management and IT support