iStock
Former MoJ digital chief set to take over Australia's digital government team
Paul Shetler is reported to have been appointed chief executive of Australia's digital government unit
One of the UK government's most senior digital leaders is set to take over the Australian government's digital operations, according to reports in Australia.
Paul Shetler, currently a director at the UK Government Digital Service (GDS) and previously chief digital officer (CDO) at the Ministry of Justice (MoJ), has been appointed as chief executive of the Digital Transformation Office (DTO) in Canberra, say the reports.
The DTO was set up to lead a AUD250m digital programme in the Australian government and has close links to GDS, with UK digital chiefs having travelled to Canberra to share their experiences.
Most recently, Shetler was understood to be undertaking a review of the GDS digital exemplars programme that concluded before the general election, which aimed to get 25 of the highest volume government transactions redeveloped to be "digital by default". GDS claims that 20 of the services are now available to the public, although there were problems with some of the projects.
The Cabinet Office was unable to confirm whether Shetler was leaving GDS or not.
As MoJ CDO, Shetler (pictured) led the development of digital services such as booking a prison visit and simplifying the application for lasting power of attorney.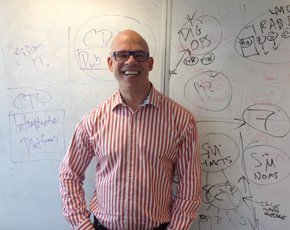 He previously created two startups in London, and worked in financial services for the Republic National Bank of New York and companies such as Oracle, Microsoft and Swift – the financial transaction messaging company.
"Traditional government services are very complicated," Shetler said in an interview with Computer Weekly in 2014. "That is why we're doing digital, and we're improving those, making them easy, clearer, simpler and, in the process of doing so, making them more humane."
Read more on IT for government and public sector