Fotolia
CA Technologies to buy agile software development firm Rally for $480m
IT management vendor snaps up agile services and software specialist to capitalise on enterprise appetite for DevOps working styles
CA Technologies has agreed to acquire agile development firm Rally Software for $480m to tap into the growing enterprise demand for DevOps-style ways of working.

Download this free guide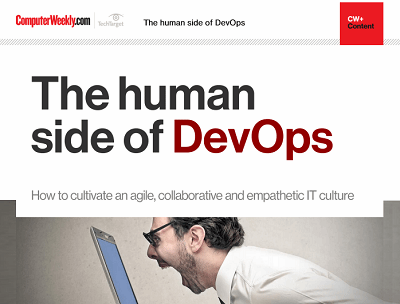 The human side of DevOps
DevOps practitioners often claim that taking care of the technology side of the continuous delivery equation is nothing compared to getting the people part of it right, as agile-inspired processes often require IT teams to adapt to very different ways of working. Download this guide to read best practices and real-world examples of organisations who have successfully addressed the human side of DevOps.
The deal has won the approval of both companies' boards of directors and is expected to close in the second half of CA's 2016 financial year.
Colorado-based Rally offers collaboration, analytics and product management software and services in the cloud that can support companies looking to adopt agile software development processes.
The organisation reportedly has 500 employees and banked sales of $87.5m during its 2015 financial year. It also went public in April 2013, raising $84m in the process.
CA said the acquisition is a sign of its commitment to helping enterprises create, deploy and update applications more quickly, in line with user demands.
"Software applications are changing the world, disrupting established business models and bringing new experiences in areas from travel to banking," said Mike Gregoire, CEO of CA Technologies.
"In order to compete, businesses need to develop high quality software quickly and reliably," he added.
Read more about agile software development
According to research by market watcher Gartner, 2016 is predicted to be the year DevOps moves into the mainstream and becomes the software development strategy of choice for 25% of Forbes Global 2000 companies.
CA is looking to capitalise on this trend, particularly as Gartner expects around $2.3bn to be spent on DevOps tools and technologies in 2015.
"This deal is really about enabling speed and flexibility and about how we can make the most demanding enterprises truly agile," said Gregoire.
Tim Miller, chairman and CEO of Rally Software, said the deal is a continuation of the technology partnership Rally and CA embarked on four years ago.
"In a world driven by software, the powerful combination of Rally and CA will help customers to better navigate changing markets, improve performance and deliver value faster, while also accelerating the pace of disruption and developing a competitive advantage through technology," said Miller.
Read more on Web development