Marks & Spencer IT chief Darrell Stein to leave company in summer
Marks & Spencer IT director Darrell Stein is leaving in the summer, having completed a major redevelopment of the company's e-commerce offering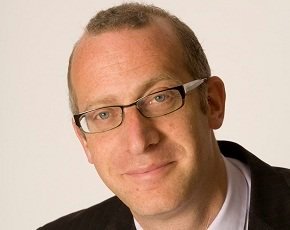 Marks & Spencer IT director Darrell Stein is leaving the retailer in the summer, having completed a major redevelopment of the company's e-commerce offering.

Download this free guide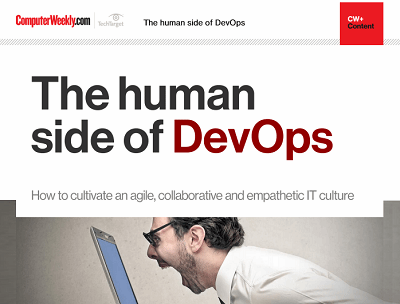 The human side of DevOps
DevOps practitioners often claim that taking care of the technology side of the continuous delivery equation is nothing compared to getting the people part of it right, as agile-inspired processes often require IT teams to adapt to very different ways of working. Download this guide to read best practices and real-world examples of organisations who have successfully addressed the human side of DevOps.
Stein (pictured) has been IT chief at M&S since 2006, but the company said his role had "significantly changed" recently. A spokesman said it was "too early" to provide information about a possible successor.
"Darrell developed our new e-commerce platform which has now been delivered," he said.
"Darrell has done a great job and we wish him well going forward. We have a very strong talent pool at M&S that is being recognised internally and externally."
Computer Weekly understands Stein has another job lined up, but is yet to announce his plans.
M&S launched its new website last month as part of a greater focus on multichannel retailing. The site was developed over four years, having announced in November 2010 that the company was moving away from its Amazon-based online channel and bringing its e-commerce functionality back in house.
More on M&S
Stein led the redevelopment, and also introduced a range of new technology to branches, such as in-store terminals where from which customers can order from M&S's entire online range. His team also delivered 191 digital "inspiration screens" that carry editorial-style content about products and trends.
And under Stein, M&S also has equipped customer assistants with iPads to enable staff to demonstrate the retailer's full range of products to customers, as well as checking size and availability.
"All this in-store technology to encourage customers to use technology to spend money with us has been developed by our in-house engineering team, typically with more agile methodologies – and we will be doing a lot more of that," he told Computer Weekly last year.
But in the last few years, board-level responsibility for online retail has moved to executive director of multichannel e-commerce Laura Wade-Gery, who in 2011 was poached from Tesco, where she was e-commerce director.
Speaking at the launch of the new M&S website last month, Wade-Gery said: ""We now have the capability to respond quickly and efficiently in a world where customers, technology and trends are constantly evolving."
Read more on Web development