DCMS reveals locations for mobile signal project
Department for Culture, Media and Sport publishes a map showing UK areas that will benefit from £150m mobile infrastructure project
The rural areas of the UK set to get mobile signal from a government-funded scheme were today revealed by the Department for Culture, Media and Sport (DCMS).
The mobile infrastructure project – or MIP – is seeing central government invest £150m into bringing mobile connectivity to the areas of the country currently without signal.
The scheme was announced in February 2013 but today is the first time a map detailing which areas were set to benefit has been released. These include some of the most rural spots in Scotland, Wales, Northern Ireland and England.
"This project will see mobile phone coverage extended to many of the people who currently live and work in areas where there is none," said communications minister Ed Vaizey. "The project will provide a significant boost to local economies across the UK and will be instrumental in helping Britain win the global race."
The government funding will be given to Arqiva to build mobile sites in the rural locations and be responsible for gaining planning permission from local authorities. However, the responsibility for operating the sites will then pass to the UK's four major mobile networks – Vodafone, O2, EE and 3 – which will pay for any costs over the next 20 years.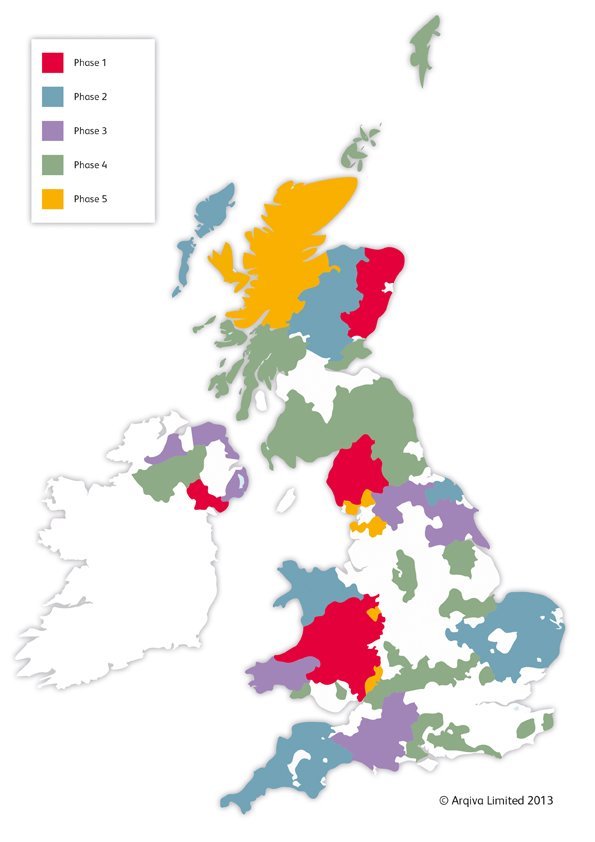 John Cresswell, CEO of Arqiva, said: "We are delighted to be working with the government and mobile network operators to improve mobile phone coverage in the areas announced today. Investing in mobile infrastructure will support the economy, reduce the technological divide and benefit the social fabric of our regions and villages.
"We are proud to be part of this initiative and committed to its success."
Although the overall goal is to have all the sites equipped and live by the end of 2015, DCMS has promised some areas will get signal by the end of this year.
However, the department did warn this project would not bring signal to every area of the UK currently lacking it, and would focus on the number of premises it could benefit to decide on which areas would be prioritised.