Renegotiating outsourcing contracts to fit new reality
Organisations in many sectors seek to renew the terms in their contractual agreements as they adjust to the economic climate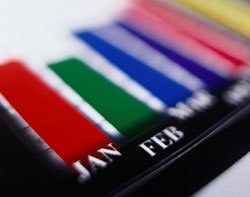 Organisations in many sectors seek to renew the terms in their contractual agreements as they adjust to the economic climate.
IT outsourcing is going through a period of major change as the result of an economic downturn of extreme proportions alongside major advances in technology.

Download this free guide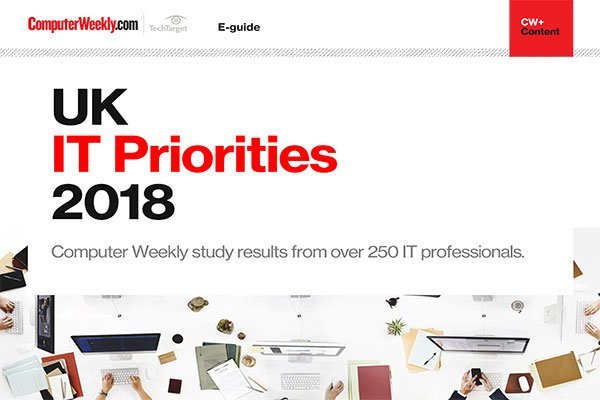 UK IT Priorities 2018 survey results
Download this e-guide to discover the results of our 2018 UK IT Priorities survey, where IT leaders shared with us what they are going to be investing in over the coming 12 months.
By submitting your personal information, you agree that TechTarget and its partners may contact you regarding relevant content, products and special offers.
You also agree that your personal information may be transferred and processed in the United States, and that you have read and agree to the Terms of Use and the Privacy Policy.
Tight budgets amid recession and increased service options as a result of new technologies, such as the cloud, mean many IT outsourcing contracts are no longer fit for purpose or the best option available.
For example, a bank might have signed a 10-year agreement to outsource its datacentres in 2006; since then, a lot has changed. The financial services crash of 2008 might mean the bank has fewer customers, processes a smaller number of transactions and has less money. At the same time, cloud computing has matured, meaning the bank does not require as much datacentre space and does not need to pay for equipment up front. Retail, manufacturing and travel sectors are all examples of sectors also hit hard by recession and targeting new technologies to help them recover.
Downturn drives renegotiation
Steve Tuppen, director at sourcing advisory ISG , says the company's tax and price index (TPI) shows that renegotiations across all types of outsourcing contracts are on the rise: "As a proportion of total outsourcing contracts awarded, they are at a 10-year high at 33%, and the first quarter of 2012 revealed an even higher figure of 44%." In the first half of 2012, restructured contracts worth €20m or more made up 15% of total IT outsourcing contracts, he adds. "IT outsourcing contracts are simply a projection of future requirements, and renegotiations are now seen as a normal adjustment to changing business conditions," says Tuppen.
More outsourcing articles
Many businesses today find themselves in IT outsourcing agreements that are ineffective and need to change. Kit Burden, head of technology sourcing at law firm DLA Piper, says the number of contract renegotiations has been high over the last year. "We were doing almost as many renegotiations as new deals last year. It has eased off, but there are still a lot."
He says while some of the negotiations are attempts by the client to reduce costs further, many are driven by a desire to restructure deals that were hurriedly agreed. "The first wave of deals, done in haste during the first stages of the recession, are in trouble and need to be reworked.
"As a customer's business has constricted during the recession, the pricing regime hasn't flexed as much as intended and so the deal has become uneconomic," adds Burden.
Reasons to rethink your contract Tuppen at ISG says reasons for renegotiating can be broken down into internal or external factors. The main internal factor is low satisfaction, he says. He cites an ISG survey that found, on average, companies report that they only received 72% of the value that they anticipated from outsourcing contracts. Tuppen says deals without clearly defined objectives and structures are most likely to have lower levels of satisfaction.
"This is not always the supplier's fault – unrealistic client expectations and low client investment in managing the relationship can also lead to contract renegotiation," he adds. Tuppen also says that contracts are not always renegotiated for negative reasons: "It can also be to increase scope within a successful relationship and can be triggered by the service provider – which has identified an opportunity to introduce innovative practices or technologies that add increased value." He says external factors that trigger a desire to renegotiate might be: a change in business conditions; mergers and acquisitions; new service offers or channels; and the desire to embrace technologies and processes.
Peter Schumacher, CEO at management consultancy Value Leadership Group, says in the current economic conditions buyers are primarily aiming to cut costs and improve the performance of services suppliers. "A typical problem is that incumbent suppliers – offshore and traditional – become complacent over the years. Contracts are often renegotiated or a second supplier introduced to keep the prime supplier on its toes and create a wake-up call," he says. Schumacher adds that there is often a problem when IT services providers interpret agreements differently to customers: "Over time, companies find that these contracts do not properly reflect operational realities and actual capabilities of the business/supplier."
Position of strength
Robert Morgan, director at sourcing consultancy Burnt Oak Partners, says the number of renegotiations he is dealing with has increased by 50% over last year. He says businesses are in a strong negotiating position: "It is open season from clients which are approaching a break or merely because they feel that they can extract a better price from the market – and they can."
Factors driving renegotiations include competitors to the incumbent supplier offering price cuts which the customer can use to get a better price on the existing deal, says Morgan. This combined with pressure on procurement teams to reduce costs is even leading to recently signed contracts being renegotiated.
Other typical reasons to change an outsourcing agreement include when a deal goes bad. "Clients which signed a bad deal have more power to renegotiate in a recession to redefine services, metrics and service delivery models," adds Morgan.
Haggling
Features of contracts that could be changed or reworked, other than prices, include service scope, the obligations of the parties involved as well as changes to delivery models. Peter Brudenall, outsourcing lawyer at Lawrence Graham, says there is no desire currently to redo the terms and conditions. "It is usually the description of services and related obligations that were perhaps not dealt with in enough detail the first time round."
This might include reporting obligations, governance arrangements, communication obligations and how the parties will work together, he says. "These are given more detail during the renegotiation. This is often because the parties have established a working model that they want to capture in the agreement, or sometimes because they want a better roadmap for dealing with issues and problems when they arise."
Value Leadership Group's Schumacher says businesses are increasingly trying to link their contracts to measurable improvements in areas that matter the most. "For example, with offshore contracts, buyers are setting more aggressive targets around offshore process ratios and insisting on greater transparency with regard to where the services are being performed." And it is not just the users that are open to change. ISG 's Tuppen says suppliers are even up for it. "Anecdotally from clients, we also know that service providers are much more open to the idea of renegotiations," he says.
Change is good
The appetite for change is there. But what should CIOs take to the negotiating table? Morgan at Burnt Oak Partners says be prepared to concede certain aspects such as increasing the term, adding to the scope and simplifying measurement criteria, to secure a better contract. "Absolutely check out the financial stability of your supplier before signing anything – two major suppliers could go under before year end. Get expert legal and sourcing advice as to the real auditability and step-in rights that you have," he says. DLA Piper's Burden says businesses need to be very clear on the reasons for the renegotiation and what the objectives are. "Try to do a 'once and for all' rebaselining, taking into account all issues, rather than 'death by a thousand cuts'," he advises. ISG 's Tuppen agrees. He says the most important thing for a company considering renegotiations is to have a clear understanding of their objectives, and what they want to get out of the restructured IT outsourcing contract.
"A successful renegotiation also relies on creating financial leverage, a willingness to execute viable alternatives and a strong commercial relationship with the supplier," he says.
He also says that time is important. "Whether mid-term or end-term, companies must ensure that they allow enough time to analyse and understand all factors, which might affect the new contract."
But Tuppen warns that the process of renegotiation does not guarantee change to everything a business wants. "It is easy to get caught up in the renegotiations process," he says. "But it should be remembered that not everything is negotiable – a company must decide on its priorities and negotiate to build a workable solution and sourcing relationship, not to win a battle."
Read more on IT outsourcing