Mycroft launches cloud-based security service for iPhones and iPads
Cloud-based security firm Mycroft has uveiled a security service connecting tablets and smartphones running Apple's iOS to networks rated as "restricted". MobileIA builds on the remote access and cloud hosting environments used by the UK government.
Warwick Ashford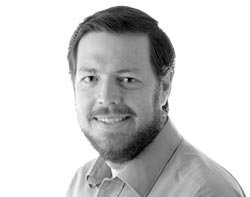 Warwick Ashford is chief reporter at Computer Weekly. He joined the CW team in June 2007 and is focused on IT security, business continuity, IT law and issues relating to regulation, compliance and governance. Before joining CW, he spent four years working in various roles including technology editor for ITWeb, an IT news publisher based in Johannesburg, South Africa. In addition to news and feature writing for ITWeb's print publications, he was involved in liaising with sponsors of specialist news areas on the ITWeb site and developing new sponsorship opportunities. He came to IT journalism after three years as a course developer and technical writer for an IT training organisation and eight years working in radio news as a writer and presenter at the South African Broadcasting Corporation (SABC).
View all articles by Warwick Ashford >>
[email protected] 020 8652 8505 Active Warwick Ashford False True
Cloud-based security firm Mycroft has launched a security service to connect tablet computers and smartphones running Apple's iOS operating system to networks rated as "restricted".
The service, dubbed MobileIA, builds on the company's remote access and cloud hosting environments used by the UK government.
The service enables organisations requiring remote mobile access to IL3 or "restricted" networks to create a segmented environment where users of iOS devices can host and access sensitive data.
The service uses FIPS encryption to enable users to access productivity applications. It can also develop custom mission applications in a sandbox environment.
As a service and not a product, MobileIA does not fall under the accreditation programme run by the UK government's technical security advisor CESG.
However, Mycroft says MobileIA is installed as part of an overall system, which is then accredited by the MoD's Defence Security Accreditation Service.
"MobileIA allows users to enjoy all the features of their iOS device and to access sensitive corporate data without the fear that it falls into the hands of cybercriminals," said Martin Knapp, managing director of Mycroft.
MobileIA does not rely on a centralised network operations centre. All data remains safely in the organisation's network until the destination device is ready to receive it.
The organisation can configure a device so it automatically wipes data remotely if it has been idle for a period of time. Mycroft claims this ensures that, if a device is lost or stolen, no sensitive information will fall into the wrong hands.
Mycroft says it is working on an Android version of the service, scheduled for release in December 2011.
MetaKeywords MetaDescription Sensitive Landingpage False
Read more on IT news in your industry sector