CIOs enjoy £20,000 salary boost
CIO salaries have jumped an average £20,000 as IT chiefs take on more strategic responsibility.
CIO salaries have jumped an average £20,000 as IT chiefs take on more strategic responsibility.
The average CIO now takes home £104,000, compared to £84,000 last year, according to the latest annual CIO survey from IT recruitment firm Harvey Nash. Bonuses are healthy too, with half of the 87% of CIOs who received bonuses pulling in an extra 20% of their salary.

Download this free guide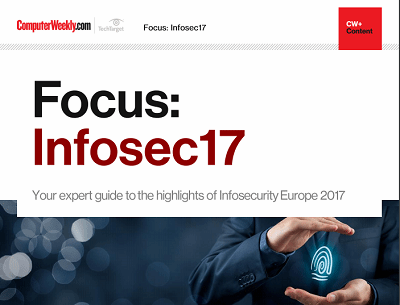 From forensic cyber to encryption: InfoSec17
Security technologist Bruce Schneier's insights and warnings around the regulation of IoT security and forensic cyber psychologist Mary Aiken's comments around the tensions between encryption and state security were the top highlights of the keynote presentations at Infosecurity Europe 2017 in London.
By submitting your personal information, you agree that TechTarget and its partners may contact you regarding relevant content, products and special offers.
You also agree that your personal information may be transferred and processed in the United States, and that you have read and agree to the Terms of Use and the Privacy Policy.
It's good news for IT chiefs wanting more strategic and boardroom clout too.
Over three-quarters of the IT chiefs believe their role is becoming more strategic. Many have already added logistics, business continuity and corporate change management to their list of responsibilities.
The number of CIOs sitting on the operational board is up 3% on last year to 46%, and more than half the respondents believe that IT is well integrated with the business.
"Technology is enabling more and more business value to be created and CIOs are enthusiastically leading the charge," says Simon La Fosse, director and head of CIO Practice at Harvey Nash.
Despite these positive changes to the CIO role, the gender gap remains as cavernous as ever. Only 8% of CIOs are women.
Outsourcing remains a top priority for the year ahead, gobbling up 24% of the IT budget. The usual suspects of security, meeting project deadlines and gaining competitive edge are also key concerns, alongside staff recruitment, retention and development.
Read more on IT risk management