Video: Nokia to ship N97 'iPhone killer' this month
Nokia will start shipping its new flagship mobile computer, the N97, to more than 75 countries later this month (June 09).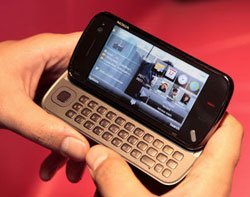 Nokia will start shipping its new flagship mobile computer, the N97, to more than 75 countries later this month (June 09).
Carphone Warehouse, the UK's largest mobile phone retailer, will be stocking it from 26 June, kicking off with 18-month contracts with Orange and followed by T-Mobile and O2, a company spokesman said.

Download this free guide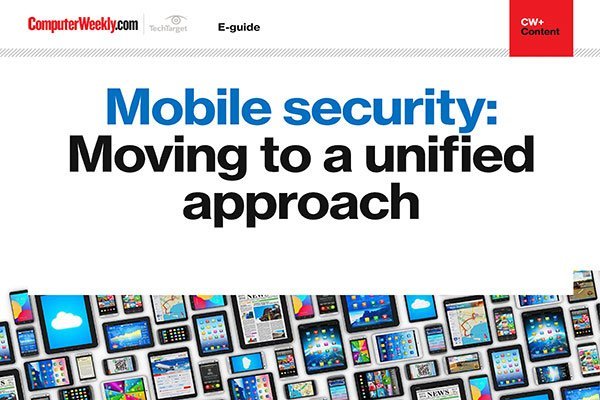 How to improve your mobile security protocol
Learn how to keep those pesky hackers and scammers away from your mobile devices with these 6 articles on how to improve your mobile security.
Along with a tilting 3.5in touch screen, qwerty keyboard and a fully customisable home screen, the Nokia N97 will offer instant access to a range of applications via Nokia's Ovi store.
"The N97 is an important step towards our vision of delivering a highly personalised internet experience," said Jonas Geust, vice-president and head of Nokia Nseries.
Intended to recapture ground lost to Apple's iPhone, the N97 is Nokia's first device to feature a home screen that users can customise with a range of widgets to bring live information directly to the device. These widgets include social networking destinations like Facebook and Hi5, news services from Associated Press, Bloomberg and Reuters, as well as shopping and weather information.
The Ovi Store, which emulates Apple's App Store, regarded as the key to the iPhone's popularity, offers easy access to applications, games, videos, podcasts, productivity tools, web and location-based services, and more. Users can access paid and free content from content providers and developers, including Paramount Pictures, Facebook and Qik, as well as a Twitter applications.
The N97 supports multiple high-speed connections and has 32GB of storage (up to 48GB using a microSD card), enough to store tens of thousands of songs.
Nokia also launched a noise-cancelling Bluetooth stereo headset as a companion piece to the N97 as well as being compatible with a diverse range of other mobile and music devices.
For still and 30 frames per second video images it uses the five megapixel camera with integrated Carl Zeiss optics from the N95. Users can geo-tag image to specific locations and share them via Ovi Share, Twitter or Flickr, if the local networks support these services.
For more: See the Nokia N97 in pictures in our photo gallery
Read more on Mobile hardware