Brits list the top 20 most useless gadgets
A survey of 4,500 Brits has identified the most useless gadgets.
A survey of 4,500 Brits has identified the most useless gadgets.
The poll found that the electric nail file was the most pointless product of all time.
The files, which supposedly gives "technician" results to give a "perfect shape and smooth finish", topped the poll of the top 20 most useless household gadgets.

Download this free guide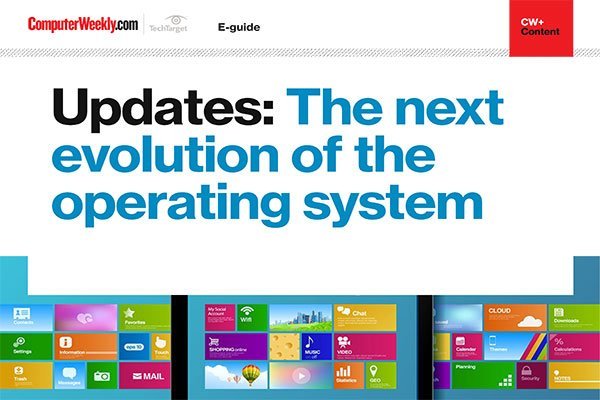 Unpacking the future of operating systems
In this e-guide, we take a look at how updates are the next evolution for operating systems. From security and iris recognition to 3D modelling and easier recognition with OneDrive, updates are key to keeping your device fresh and, most importantly, safe.
In at second place were laser guided scissors, which claim to help users cut a perfect straight line. However, hundreds of people polled deemed the scissors useless as they do not help people with unsteady hands - the laser is attached to the scissors, so when the hand shakes so does the light.
The poll was commissioned by Reevoo.com, a website that gives customers the opportunity to read reviews of thousands of products written by real shoppers.
It revealed that electric or battery operated candles, which are supposed to be safer and last longer than the wax variety, are the third most pointless item, closely followed by that retro eighties classic the Soda Stream.
The lifecycle of the average gadget is just over one year, largely because 62% of Brits admit they frequently buy gadgets only to get them home and find they are completely useless.
Top 20 most pointless gadgets
1. Electric nail files
2. Laser guided scissors
3. Electric candles
4. Soda stream
5. Foot spas
6. Fondue set
7. Hair crimpers
8. Egg boiler
9. Electric fluff remover
10. Electric carving knife
11. Trouser press
12. Face steamers
13. Teas made
14. Minidisc player
15. Facial tanners
16. Egg slicer
17. Electric tin openers
18. Yoghurt makers
19. Towel warmer
20. Back scratcher