Hammonds uses automated document platform to produce home information packs
Conveyancing firm Hammonds Direct has deployed an automated system for producing home information packs.
Conveyancing firm Hammonds Direct has deployed an automated system for producing home information packs.
The system uses Documanage, the workflow and content management component of Docuflex, Skywire Software's customer communications management (CCM) suite for financial services.

Download this free guide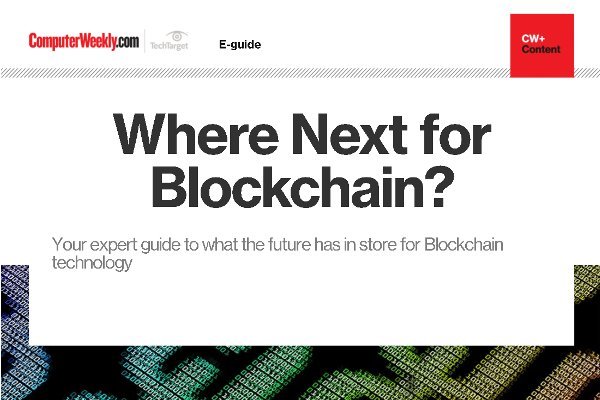 The future of blockchain
Read about how blockchain's inherent security makes it tamper-proof, and perfect for keeping and sharing records for transactions in many scenarios.
By submitting your personal information, you agree that TechTarget and its partners may contact you regarding relevant content, products and special offers.
You also agree that your personal information may be transferred and processed in the United States, and that you have read and agree to the Terms of Use and the Privacy Policy.
The Hammonds system is used to manage workflow and store documents for web presentation.
The recent introduction of home information packs (HIPs) legislation in the UK requires home owners to supply the HIP - containing legally binding information relevant to the sale - for all residential properties being sold.
Already processing 10,000 to 12,000 conveyancing transactions per month, Hammonds Direct recognised the need for an improved workflow and document management system, which could deal with the projected volume and complexity of HIPs-compliant documents.
The new system produces dynamic, data-driven HIPs from documents residing in the Documanage database and presents them via the web.
The flexibility of the solution has allowed Hammonds Direct to create eight different layouts of HIPs to meet the branding needs of multiple clients.
Tim Smith, technical architect at Hammonds Direct, said, "This was a valuable innovation, which put us well ahead of our competitors.
"This system plays a key role in establishing Hammonds Direct as a major supplier of HIPs to the market in substantial volumes. We expect the service developed with Skywire Software to deliver a return on investment within two years."
Tim Smith added, "Skywire Software's solution has provided huge cost savings, reducing our annual maintenance for document management software by 90%. It has given us a reliable and scalable method to deliver workflow documents to the web."
Read more on Database software