School puts ploughs £1.7m into learning system
A Gateshead school has ploughed £1.7m into IT to create a state-of-the-art learning system for its pupils.
A Gateshead school has ploughed £1.7m into IT to create a state-of-the-art learning system for its pupils.
The newly opened Cardinal Hume Catholic School appointed Knowledge IT to design and deploy the wireless and broadband network. The contract also includes the supply of over 1,000 desktops and laptops, to ensure all 980 pupils have computer access.

Download this free guide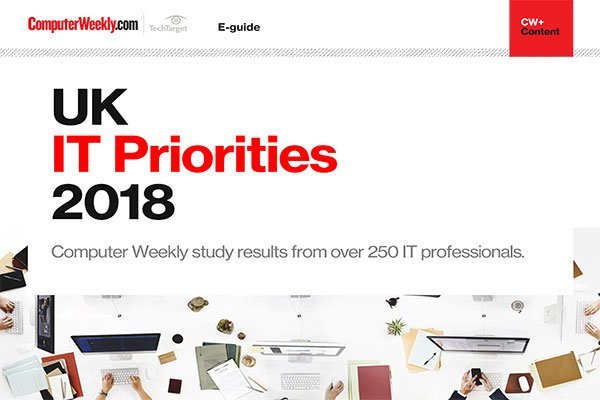 2018 UK IT Priorities survey results
IT organisations in the UK and across Europe are starting to accelerate the move to the cloud. Read more about the key areas in which senior IT managers are planning to invest in over the next 12 months.
The £24m purpose-built school has been awarded "Specialist College" status for mathematics and computing, and is the only school in the region that has benefited from a direct pathfinder grant from the government for its building and IT programme.
In conjunction with Cardinal Hume's grant, the government's "Building Schools for the Future" programme will see many other schools, including over 15 Catholic secondary schools, equipped with the most advanced IT systems and equipment to meet the future teaching and learning requirements of pupils and staff.
Wi-fi access has been installed throughout the 10 acre site by Knowledge IT, together with hardwired computer facilities, integrated Powerpoint projector systems, satellite TV and broadband access in the classrooms.
Dedicated areas within the school have also been equipped with the latest ICT hardware and software, video production and music equipment to improve access to all levels of study from key stage III up to A-level study.
Cardinal Hume School head teacher Nick Hurn said, "Technology lies at the heart of the school, with every department relying heavily upon intuitive and stable IT systems.
"The new IT network and equipment is superb and helps to provide students with the best possible learning environment throughout their time with us."
Cardinal Hume School website >>
School targets truants with automated system >>
Richmond college improves performance of IT with new support desk >>
Read more on Data centre hardware