Virgin redesigns repatriated Megastores website
Virgin Retail is revamping its Virginmegastores website to improve the design and raise performance and sales.
Virgin Retail is revamping its Virginmegastores website to improve the design and raise performance and sales.
The move follows the company's recent decision to bring the operation of the site in-house after terminating an outsourcing agreement.
Virgin Retail has had a transactional website since September 2002, and in the last 12 months has seen sales surge, with turnover during the Christmas period rising by 191% on the previous year.

Download this free guide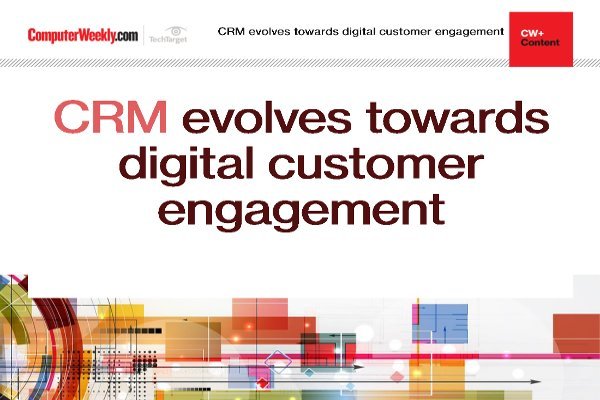 Enhancing digital customer engagement with CRM
Learn about customer relationship management has evolved towards engaging with customers through every channel, with digital at the forefront.
By submitting your personal information, you agree that TechTarget and its partners may contact you regarding relevant content, products and special offers.
You also agree that your personal information may be transferred and processed in the United States, and that you have read and agree to the Terms of Use and the Privacy Policy.
"The vastly improved site, geared towards the needs of today's online customer, will form a major pillar of Virgin's multi-channel strategy," said Steve Kincaid, Virgin's marketing and e-commerce director.
Virgin Retail has been working with retail and e-commerce consultancy Javelin Group to manage the selection process of agencies to redesign the e-commerce platform.
Tony Stockil, Javelin Group CEO, said, "Having helped Virgin select an excellent suite of e-commerce applications, we are currently implementing these to provide a market-leading transactional website in this highly competitive sector."
Hybris, Mercado and Underwired will redesign the website, which will go live by late summer.
Hybris, a supplier of e-business software solutions, was chosen to provide the overall e-commerce platform. The Hybris solution's ease of customisation and strength in product information management is suitable for sites with large product catalogues such as Virginmegastores.
Hybris will also provide site optimisation and Web 2.0 capabilities to improve site interactivity.
Mercado is an e-commerce search and merchandising specialist and its solutions will deliver easier search and navigation of the Virgin site for customers.
Design agency Underwired has been hired to redesign the website, with the key aims of combining simplicity and usability.
Comment on this article: computer.weekly@rbi.co.uk
Related articles:
Virgin brings online operation in-house
Retailers rethink online platforms
Read more on Business applications