Wal-Mart opts for Linux platform to cut costs through virtualisation
Wal-Mart has detailed its plans to use Novell's SuSE Linux Enterprise Server as a platform to connect its IT systems.
Wal-Mart has detailed its plans to use Novell's SuSE Linux Enterprise Server as a platform to connect its IT systems.
Nancy Stewart, chief executive of the global retailer, told Computer Weekly that Wal-Mart's plans to deploy Linux would allow it to move to lower-cost commodity servers "without sacrificing performance".

Download this free guide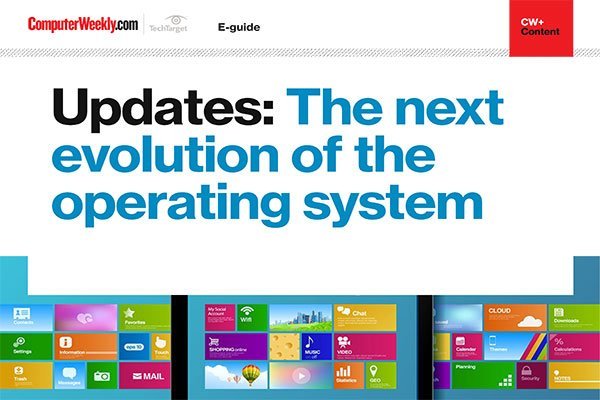 Software Updates: Our latest e-guide is available for your device. Download now?
See how operating systems are evolving with the help of continuous updates and learn about how the Spectre and Meltdown microprocessor flaws have led to improved, more secure processors being released and how Microsoft is evolving its Windows desktop operating system.
By submitting your personal information, you agree that TechTarget and its partners may contact you regarding relevant content, products and special offers.
You also agree that your personal information may be transferred and processed in the United States, and that you have read and agree to the Terms of Use and the Privacy Policy.
Wal-Mart, which owns Asda, is a big user of Microsoft technology, and last month signed a joint agreement with Novell and Microsoft to help it manage both its Windows and Linux environments using the Microsoft Operations Manager system management tool and the Active Directory platform for authentication.
Wal-Mart is one of the first organisations to benefit from a tie-up between Microsoft and Novell. The rival operating system providers are collaborating on technology to support virtualisation within datacentre systems running both Linux and Windows. Through the agreement with Novell, Microsoft will be providing Wal-Mart with SuSE Linux Enterprise Server.
Stewart said, "We regard virtualisation as an important part of our strategy. It has a real potential to increase server utilisation and therefore reduce the number of physical servers needed to support our enterprise." This would not only reduce IT hardware expenditure, but also the impact on the environment by cutting datacentre power and cooling costs, she added.
Stewart said the company was assessing how best to manage its heterogeneous Windows and SuSE Linux environment. "We will be evaluating System Management Server, Active Directory and Microsoft Operations Manager to see whether they are a good fit in our Linux environment," she said.
Stewart will also evaluate using Linux elsewhere in the business. "We will be looking at many areas, including our radio frequency identification initiatives where SuSE Linux will be a fit," she said.
Comment on this article: computer.weekly@rbi.co.uk