Steve Duplessie's Storage Blogs
Steve Duplessie's monthly view to entertain you and keep you up to date with the fast-paced storage market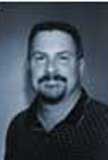 Steve Duplessie will contribute a monthly blog to SearchStorage.com. Here's his most recent blog entry:
NEW!
For users, it's all about infrastructure (27 Nov. 06)
A new startup promises recordless email. Is this a stroke of genius that will reward the company with billions of Internet bucks, or is it the end of the world as we know it?
For users, it's all about infrastructure (17 Oct. 06)
Users don't care about storage and data -- they only care about their own applications, so it's essential to deliver IT as a transparent service.
Storage upstarts are tipping the vendor scales (11 Sept. 06)
The big storage vendors are always trying to steal a piece of each other's pie. But some small tech upstarts might play big parts in determining who comes out on top.
Be smart when it comes to data retention (14 Aug. 06)
In the last year, 91% of large corporations have been through an electronic discovery request. Thirty-three percent of these companies go through one or more requests per month, while 66% of midmarket companies have the same issue. And more than 50% of the time, the requests aren't satisfied.
Storage vendors strut their stuff: Who's hot, who's not (24 July 06)
The storage show season is gearing up. With lots of interesting vendor news, legions of users attending and a juicy rumor or two, these storage soirees aren't just informative -- they're fun, too.
Introducing disk-to-disk-to-disaster recovery (15 June 06)
The concept of "That's the way we've always done it" isn't going to work anymore, and it sure won't help you build an efficient disaster recovery plan. It's time to think outside the box when it comes to data protection.
SMBs deserve respect (15 May 06)
Vendors need to wake up to the fact that the small and mid-sized market doesn't want enterprise leftovers.
Upstarts shake up the storage status quo (13 Apr 06)
The winners of Storage magazine's Products of the Year were surprising, as so few of them were big-name storage vendors. Here's Steve Duplessie's take on the subject.
Tech bubble behind them, IT vendors are getting back to business (13 Mar 06)
For a few years, the IT vendor world spent more time and money helping to inflate the tech bubble than on building successful products. When the bubble burst, it put us in a hole that we're only now digging our way out of.
You knew it had to happen sooner or later (14 Feb 06)
Marriott's lost tapes are just the latest in a string of high-profile storage snafus. But with plenty of viable security solutions available, there's simply no excuse for these very public blunders.
Let's give thanks for a great year in storage (16 Jan 06)
2005 was a remarkable and productive year in storage.
If you can't beat 'em, lie about them (12 Dec 05)
The storage market is a soap opera filled with subplots and backstabbing. But trying to win business by lying about your competitor's product or service is a loser's maneuver.
Just when you thought you had it all figured out (20 Nov 05)
Just how good is your disaster recovery plan? That is, if you even have one. But even the best-laid plans may fail in the face of overwhelming disasters, such as Hurricane Katrina and Sept. 11.
Behind the scenes (12 Oct 05)
Some small startups are smart, and they're responsible for much of today's storage innovation. But the storage giants might be even smarter -- they're selling the startups' products.
How to find a football in the Grand Canyon (14 Sept 05)
We've finally discovered how to store huge amounts of data in a smaller box. Now we just have to figure out how to find it all.
Little guys with big chops (15 Aug 05)
Several smaller, innovative companies have managed to thrive among the giants of the storage industry.
The new vendor conundrum (21 July 05)
Security and privacy are giant data issues. Vendors who speak the new "solutions" language, and deliver products that offer encryption functionality, will steal market share from those who don't.
About Steve Duplessie:
Steve Duplessie is the founder and senior analyst for Enterprise Strategy Group in Milford, Mass.
Other searchStorage.com Blogsters
Interested in reading what our other blogsters have to say? These links will direct you the blog pages of our other contributors.
Tony Asaro
Marc Staimer
Jon William Toigo
Jerome M. Wendt
Stephen Foskett
W. Curtis Preston

---
Read more on IT for small and medium-sized enterprises (SME)