Demand for IT staff with business skills to increase in 2005
There will be an upsurge in demand for IT professionals with high-level business and systems integration skills in 2005,...
There will be an upsurge in demand for IT professionals with high-level business and systems integration skills in 2005, recruitment companies have predicted.

Download this free guide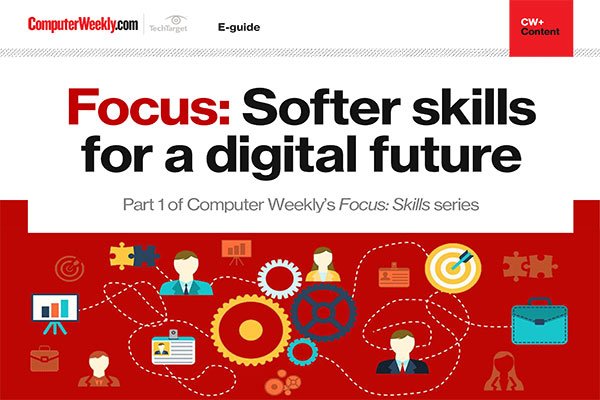 Why softer skills are essential for the workforce of the future
Explore the different types of skills that are needed for technology roles, as well as the increasing importance of soft skills, creativity and diverse thought in developing the technology teams of the future.
By submitting your personal information, you agree that TechTarget and its partners may contact you regarding relevant content, products and special offers.
You also agree that your personal information may be transferred and processed in the United States, and that you have read and agree to the Terms of Use and the Privacy Policy.
IT departments have ended their recruitment freezes and are recruiting staff with business and integration skills to oversee projects in networks, security and e-commerce.
"People have said 'we can get the technical skills but we need people with the right business sector experience'. They are more focused on whether individuals can understand the business and drive solutions, not just products," said Alex Charles, business development manager at recruitment firm The Skills Market.
There will also be growing demand for IT professionals with system and network security skills, Cisco, voice over IP, and Checkpoint and Juniper firewall skills, said Paul Smith, director at recruitment firm Harvey Nash.
"There is a push to ensure the security of networks and transactions. That is where the investment is going, particularly in financial services," he said.
Demand for Microsoft skills including C#, Visual Basic and .net is rising as more companies step up investment in their applications and websites, said Jake King, director for permanent recruitment at Abraxas. Java skills are also expected to be in demand.
Linux and Oracle will feature high on the list of hot skills and the drive for corporate efficiency will fuel demand for staff with IT Infrastructure Library skills, training company QA predicted.
Demand for business and systems engineering skills will rise in 2005 as basic technical skills move offshore, said Philip Virgo, strategic adviser to the Institute for the Management of Information Systems.
"The demand is going to be for the people side of IT, systems analysis and engineering because technology is only 20% of the programme," he said.
However, the recruitment freeze has lead to a shortage of IT staff with two or three years' experience, which will force employers to bring in staff from overseas. "We are already seeing an increase," said King.
Read more on IT technical skills