IBM claims virtualisation victory over EMC
IBM is claiming a storage management victory over EMCand has said it can control its entire line of storage arrays with the...
IBM is claiming a storage management victory over EMCand has said it can control its entire line of storage arrays with the latest version of its San Volume Controller appliance.

Download this free guide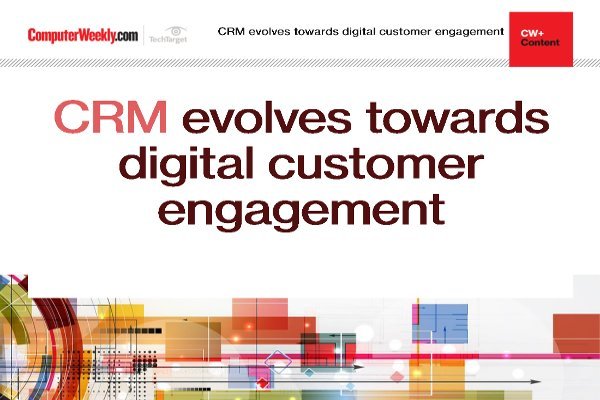 Enhancing digital customer engagement with CRM
Learn about customer relationship management has evolved towards engaging with customers through every channel, with digital at the forefront.
IBM said its virtualisation device, the San Volume Controller Version 1.2.1, can manage EMC's midrange arrays, the Clariion CX300, CX500 and CX700. Mid-range systems are the fastest-growing segment of the storage market, according to research firm IDC.
"With this announcement, we have made IBM's San Volume Controller the killer application in the storage industry and the leading virtualisation product, whether measured by performance, scalability or device interoperability," Jens Tiedemann, general manager of IBM Totalstorage Open Software, said in a statement.
In May, IBM announced it could provision storage from EMC's high-end Symmetrix array and its Clariion CX200, CX400 and CX600 arrays. Two weeks ago, IBM said it had added EMC's newest high-end Symmetrix array, the DMX. IBM announced in May that its virtualisation appliance could manage Hewlett-Packard's and Hitachi Data Systems's line of storage arrays.
Virtualisation is the ability to create a layer of abstraction between application servers and the storage that supports them, allowing capacity from multiple storage boxes to be served up as if from a single pool. The technology reduces management interfaces and allows a storage administrator to control a larger portion of a company's storage resources.
"[It] makes perfect sense for IBM to support Clariion, the industry's leading mid-tier networked storage system," an EMC spokesman said today in response to the IBM announcement.
EMC has acquired 16 companies since 2000 and spent more than £1.8bn on three acquisitions in 2003, but it has yet to respond to HDS and IBM with its own virtualisation technology.
EMC said at Storage Networking World in October that its virtualisation product, Storage Router, will be available in the first half of 2005. The technology is a combination of intelligent switches and directors from Cisco, Brocade and McData and EMC's own firmware.
Earlier this month, IDC reported that revenue in the third quarter from EMC's Clariion mid-range line of storage grew 56% over the same period last year.
Lucas Mearian writes for IDG News Service
Read more on Business applications