Sainsbury's IT chief to go as focus shifts to cost cuts
Maggie Miller, chief information officer at Sainsbury's, is leaving in March as the supermarket chain focuses on driving down the...
Maggie Miller, chief information officer at Sainsbury's, is leaving in March as the supermarket chain focuses on driving down the cost of its IT infrastructure.

Miller will be replaced by Angela Morrison, director of European strategy and former IT director of Asda, who will take on responsibility for reducing the costs of Sainsbury's IT services.

The changeover follows a difficult period for Sainsbury's, which was forced to write off £260m in October following problems with its distribution warehouse management systems, which interrupted stock deliveries.

Miller told Computer Weekly she had taken the decision to look for a new challenge nine months ago after completing work to improve the reliability and reduce the costs of Sainsbury's IT services and overseeing its £1.8bn outsourcing deal with Accenture.

"We have done the interesting bits. We have done the major investments and the major change programme. We have absolutely delivered on the objectives of the deal," she said.

"Going forward, there is not much more to focus on, apart from squeezing costs down, which frankly is not the sort of thing I enjoy doing."

Morrison will bring valuable experience in managing supply chain systems to Sainsbury's. Asda's parent company Wal-Mart is regarded as a world leader in automated supply chains.

Miller said she had already lined up a job as an IT director, but had agreed to stay on at Sainsbury's until March next year to see through the transition.

"My main objective is to do something that presents a really exciting challenge. And so when I was looking for a new opportunity, I did not restrict it to retail." she said.

Miller said she was "massively proud" of the work her team had done at Sainsbury's and Accenture. "There is a lot to be said for being bold, taking on a big challenge and being ambitious because there is massive satisfaction in the achievement."

Download this free guide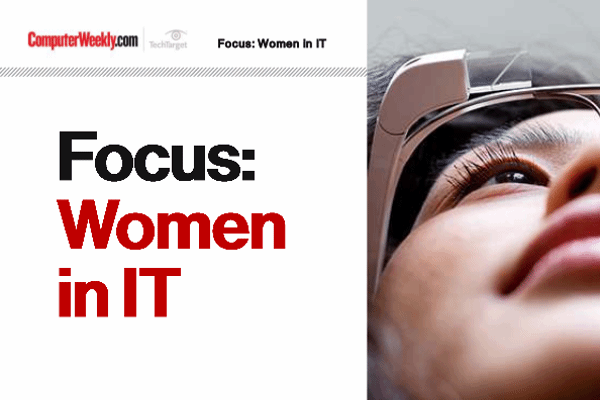 Gender diversity in the technology sector
In this e-guide, we tackle the issue of diversity in the IT industry and try to uncover why the number of women choosing IT as a career has been stagnating over the past few years. We also dissect some of the solutions that will help to increase the number of women in IT offered up by those fighting on the front line.
CV: Angela Morrison
Degree in electrical and electronic engineering
Took a year out to travel after university
First job was with Data Sciences, where she rose to project leader
Business systems manager at Coopers & Lybrand
Joined Asda in 1998 as IT strategy manager
Moved into general business management to set up Asda's home shopping service
Promoted to IT director, responsible for migrating Asda's IT systems to Wal-Mart
Managed Asda's £100m outsourcing contract with IBM.
Read more on IT jobs and recruitment