Microsoft watches TV and movies for Christmas
Microsoft is expected to announce a planned update to Windows XP Media Center Edition 2004 at an annual conference in October.
Microsoft is expected to announce a planned update to Windows XP Media Center Edition 2004 at a conference in October.
It will also launch the first devices using Media Center Extender technology, bringing it all to market in time for Christmas.
The annual event will include a presentation by chairman and chief software architect Bill Gates.
Windows XP Media Center Edition is a superset of the Windows XP operating system, designed to make the PC the media and entertainment hub for the home.

Download this free guide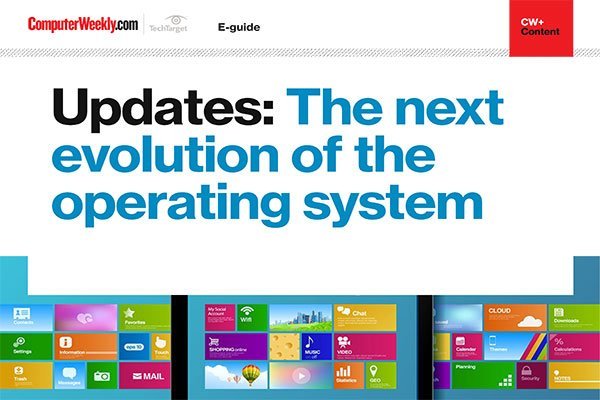 Software Updates: Our latest e-guide is available for your device. Download now?
See how operating systems are evolving with the help of continuous updates and learn about how the Spectre and Meltdown microprocessor flaws have led to improved, more secure processors being released and how Microsoft is evolving its Windows desktop operating system.
By submitting your personal information, you agree that TechTarget and its partners may contact you regarding relevant content, products and special offers.
You also agree that your personal information may be transferred and processed in the United States, and that you have read and agree to the Terms of Use and the Privacy Policy.
The PCs come with a remote control and a TV tuner card. Users can watch DVDs; manage digital audio, video and picture files; and play, pause and record live television; in addition to using the PC for traditional tasks.
An update to Windows XP Media Center Edition has been in the works for a while. The product, codenamed Symphony, has been in beta testing since early this year. The end-product is expected to be called Windows XP Media Center Edition 2005.
The update includes new features, including support for more portable media players, DVD burning, high-definition television and an improved user interface.
A key new feature is support for wireless technology and, in particular, Media Center Extender, a technology that lets users wirelessly connect TVs to the Media Center PC.
Media Center Extender was first announced by Gates at the Consumer Electronics Show in January. It will be offered in set-top boxes as well as in new TVs, Microsoft has said.
Gates demonstrated one HP flat-screen TV with the extender built in. The technology supports 802.11a and 802.11g for wireless transmission of data from the Media Center PC to the Media Center Extender device.
Joris Evers writes for IDG News Service