MS Office Live Communications Server goes conferencing
Microsoft and Polycom have struck a deal to link Microsoft's Office Live Communications Server with Polycom's conferencing...
Microsoft and Polycom have struck a deal to link Microsoft's Office Live Communications Server with Polycom's conferencing products.
Microsoft hopes the connection will spur sales of Live Communications Server, an enterprise instant messaging and "presence" product, while Polycom is keen to sell more desktop video conferencing hardware.

Download this free guide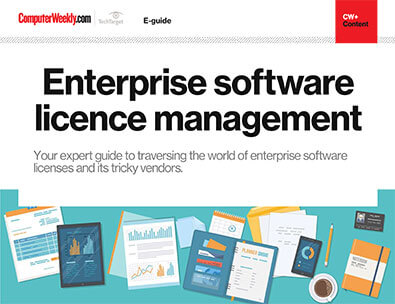 How to achieve a healthy, balanced relationship with your ERP provider
Download this e-guide to discover how the pendulum of power is swinging towards to the consumer and why many CIOs are prepared to walk away and re-implement a system using another provider's software rather than put up with aggressive licensing stances.
With Live Communications Server, companies can run their own enterprise instant messaging network. The product can determine whether a user is online and available for communication in Office applications and can extend this information to other applications.
In the first phase of the collaboration, Microsoft and Polycom aim to ease communications within an enterprise by allowing users of Live Communications Server and the Windows Messenger Client to see the status of Polycom's IP phones, desktop and conference room conferencing products and to launch intra-company conferences from within Windows Messenger.
To enable this first link, Polycom plans to deliver software upgrades for its Media Gateway Controller and WebOffice product in the fourth quarter. The updates will likely be available at no charge for Polycom users with a service contract, but pricing has not officially been set yet, a Polycom spokesman said.
The second phase of the partnership will include updates from Microsoft and Polycom and will add federation, allowing users to set up conferences with users outside their own corporate networks. The products will also provide a link to Microsoft's Office Live Meeting web conferencing service.
In the third phase, planned for 2006, Microsoft and Polycom plan to add control of Polycom products and Live Communications Server capabilities to other applications, including the Microsoft Outlook e-mail client and CRM and ERP products.
The agreement between Microsoft and Polycom is not exclusive, said Dean Schoen, vice-president of corporate business development at Polycom.
Microsoft already has partners, including Radvision and First Virtual Communications, whose products offer capabilities similar to the combination of Live Communications Server and Polycom's products, a company spokesman said. However, they do not have the same reach as Polycom, he said.
Joris Evers writes for IDG News Service
Read more on Collaboration software and productivity software