Ford kills Oracle procurement system
Despite four years in production and an investment of millions of dollars, Ford is pulling the plug on a major procurement system...
Despite four years in production and an investment of millions of dollars, Ford is pulling the plug on a major procurement system built around Oracle's 11i E-Business Suite.

Download this free guide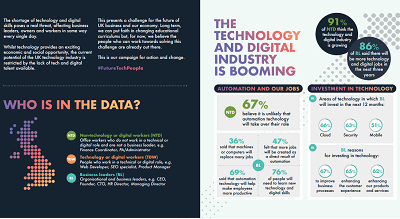 Infographic: How to future-proof UK technology
There is no doubt that the technology industry is booming right now, bringing with it exciting social and economic opportunities. However, there is a real fear that the UK industry may be stunted due to the lack of talent available. This e-guide helps to break down the future fears and expectations of dozens of business leaders and tech workers.
Ford spokesman Paul Wood confirmed reports from earlier this week that Ford had decided to unplug Everest, its Oracle procurement system, and collapse its purchasing processes around its original custom-written, mainframe-based applications.
"We completed an evaluation of all the production and non-production procurement systems and made the decision to go back to the proven, current system," Wood said.
Everest began in 1999 at the height of the dotcom era, when companies were routinely spending millions of dollars on software to automate their supply chains - with varying results.
According to Wood, Everest was a separate venture from the web-based automotive exchange Ford helped create, which was called Covisint. He described Everest as "very ambitious" but offered few details about its implementation.
The Everest applications started to go live in 2000 and continued with a "rolling launch", Wood said.
He declined to say how many suppliers or units the implementation supported, but said the software is widely used in some form throughout the company. He also declined to say what the problems or inefficiencies were with the Oracle system, but sources indicated that Everest was hampered by poor performance.
It is now Ford's intention to migrate any relevant new features from Everest to its legacy system using in-house development staff. The mainframe procurement software will continue to run in co-existence with Everest, and company suppliers will use both sets of applications to handle supply chain transactions.
Wood declined to comment on how long it will take to shift back to the legacy applications or how much it will cost.
Oracle said, "Oracle continues to support Ford on its back-to-basics strategic initiatives and IT projects. Given our desire to honor a non-disclosure agreement in effect, it would be inappropriate for Oracle to comment on any specifics.
Marc L Songini writes for the IDG News Service