Oracle and IBM vie for database top place
New figures for worldwide market database share figures put either Oracle or IBM at the top of the tree - depending on which...
New figures for worldwide market database share figures put either Oracle or IBM at the top of the tree - depending on which report you look at.
IDC has reported that the market for relational and object-relational databases was $13.6bn in 2003. Coming in first was Oracle, which had 39.8% market share with $5.4bn, followed by IBM with 31.3% share, at $4.25bn. Microsoft followed with 12.1% of revenues, at $1.65bn.

Download this free guide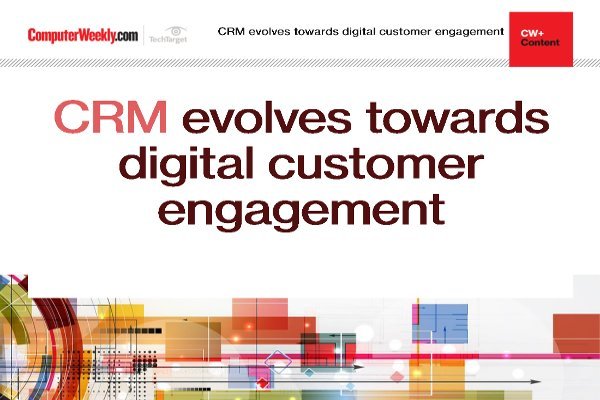 Enhancing digital customer engagement with CRM
Learn about customer relationship management has evolved towards engaging with customers through every channel, with digital at the forefront.
By submitting your personal information, you agree that TechTarget and its partners may contact you regarding relevant content, products and special offers.
You also agree that your personal information may be transferred and processed in the United States, and that you have read and agree to the Terms of Use and the Privacy Policy.
However, Gartner pegged database licence revenues for 2003 at $7.1bn, with IBM came on top with 35.7% of the market, with $2.5bn, followed by Oracle with 32.6%, with $2.3bn.
IDC's numbers factor in both licence and maintenance revenues, according to IDC analyst Carl Olofson, program director for information management and data integration software.
Oracle's revenues grew by 8.6% last year while IBM's grew at 5.5%. Microsoft, with $1.65bn, swelled its revenues 14.7%, according to IDC.
IBM's growth comes mainly from customers' recommitment to the mainframe version of DB2 and continued strong growth of mainframe DB2 tools, according to IDC.
Gartner, meanwhile, reported about $1.5bn in sales for IBM on its mainframe and minicomputer systems and about $1bn on other systems.
"I look at the entire database market and I'm not going to ignore a $1.5bn portion of it just because it's on the mainframe and the AS/400," said Colleen Graham, principal analyst at Gartner.
Despite the disparity among the different research firms, an Oracle official claimed the top spot.
"If you talk to customers, Oracle remains the number-one provider for database software," said Bob Shimp, vice president of technology marketing at Oracle. "IBM grew the slowest of all the top three vendors."
IBM,claimed it was satisfied with its position.
"IBM is pleased with its momentum in the marketplace, delivering to customers the broadest platform support in the industry. For the third year in a row, Gartner named IBM the overall market share leader based on new licence revenue," the company said.
Platform-wise, Linux growth is up, Olofson acknowledged. "What we've found consistently across the vendors we talked to, with the exception of Microsoft, which doesn't sell Linux, of course, [is] they've reported that their Unix numbers are down and their Linux numbers are up," said Olofson.
Paul Krill writes for InfoWorld
Read more on Business applications