Legal charges dent Microsoft's net income
Microsoft has reported earnings and revenue that beat analysts' forecasts, but its settlement with Sun Microsystems and a fine by...
Microsoft has reported earnings and revenue that beat analysts' forecasts, but its settlement with Sun Microsystems and a fine by the European Union did take a chunk out of the software company's earnings.

Download this free guide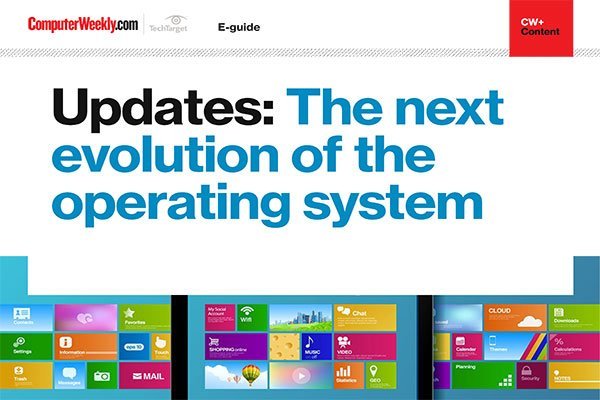 Software Updates: Our latest e-guide is available for your device. Download now?
See how operating systems are evolving with the help of continuous updates and learn about how the Spectre and Meltdown microprocessor flaws have led to improved, more secure processors being released and how Microsoft is evolving its Windows desktop operating system.
By submitting your personal information, you agree that TechTarget and its partners may contact you regarding relevant content, products and special offers.
You also agree that your personal information may be transferred and processed in the United States, and that you have read and agree to the Terms of Use and the Privacy Policy.
Microsoft reported net income of $1.32bn on revenue of $9.18bn for the third quarter of its 2004 financial year, which ended 31 March. That compares with net income of $2.14bn on revenue of $7.84bn in the same period a year earlier.
This year's net income includes an after-tax charge of $1.89bn related to Microsoft's settlement with Sun and the European Commission fine. It also includes an after-tax charge of $501m for stock-based compensation expenses.
All of Microsoft's business segments met or exceeded the company's expectations, said Microsoft chief financial officer John Connors. Overall corporate IT spending continues to improve and Microsoft expected healthy demand through the end of its financial year on 30 June.
"Corporate profits are up and businesses seem to be willing to spend more on IT projects," Connors said. "Our customers are really seeing the value in our newer products."
Connors mentioned Office 2003, Windows Server 2003 and Small Business Server 2003 as examples of products that are selling well.
Among Microsoft's business segments, Microsoft Business Solutions (MBS) stands out in the quarter for its relatively slow performance. Although MBS had the weakest results of any of Microsoft's seven business segments, it did perform in line with company expectations, said Connors.
MBS sells software that helps companies run their business and includes Great Plains and Navision, two companies that Microsoft acquired to expand its presence in the business software market. MBS results outside the US are good, but in the US the unit is less effective, especially in its dealings with partners.
MBS reported third-quarter revenue of $153m, up 4% from $147m last year. Operating loss dropped from $92m to $65m.
During the quarter, Microsoft increased the amount of cash and short-term investments on its balance sheet to $56.41bn, up from $52.78b on 31 December 2003.
Microsoft has upped its forecast for its full financial year. The company now expects revenue to be between $37.8bn and $38.2bn. That is up from the previous, increased estimate of full-year revenue between $35.6bn and $35.9bn.
"We had a fantastic quarter and it looks like we're going to have a great year," Connors said.
Joris Evers writes for IDG News Service