IBM offers grid computing for vehicle design
IBM has launched a grid-based product called the IBM Grid Offering for Engineering Design: Clash Analysis in Automotive,...
IBM has launched a grid-based product called the IBM Grid Offering for Engineering Design: Clash Analysis in Automotive, Aerospace and Defence - to help automotive and aerospace companies improve the quality of their products and get them to market faster.

Download this free guide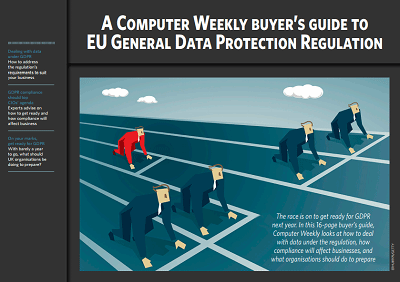 Computer Weekly's Buyer's Guide to GDPR
The race is on to get ready for GDPR next year. Computer Weekly looks at how to deal with data under the regulation, how compliance will affect businesses, and what organisations should do to prepare.
Developed in co-operation with Platform Computing, it includes Catia and Enovia software and is designed to cut the time needed to capture, compile and analyse research data. It can also accelerate product development and time to market, IBM said.
Clash analysis, sometimes called interference analysis, is the process of making sure one part of an car, for example, does not interfere with any of its other myriad components, said Laura Yandow, a grid sales executive at IBM.
"The clash does a test of all the component parts in the vehicle at the end of the design process to make sure none of these parts are clashing or interfering with any other," she said. "It's a key part of the design process in the automotive industry."
Because clash analysis is very numeric-intensive, it is a good fit for grid computing, Yandow said.
One of the key issues with clash analysis is that a complete study cannot be conducted until the product has already been built.
"Building a car can take one to two years. To have to wait until that time to find out that there is maybe a clash can be very expensive and time-consuming because you have to go back into the design process, maybe redesign a part, and then it can cause a lot of quality issues as well," she said.
By grid-enabling Catia, the collaborative, virtual product development application developed by Dassault Systems, IBM and Platform Computing helped Magna Steyr, an automotive product and services company, analyse the components of an entire vehicle in one evening.
"Magna took 72 hours to run a clash when it was a manual process; now, as a result of grid-enabling the system, it only takes four hours," Yandow said.
"Magna is able to detect any issues in the design of a component and address them early on, not at the end of the design process."
Linda Rosencrance writes for Computerworld
Read more on Server hardware