Cisco boosts security products and features
Cisco Systems has claimed that new hardware and enhancements to a number of its software products will make computer networks...
Cisco Systems has claimed that new hardware and enhancements to a number of its software products will make computer networks more resilient to attack.

Download this free guide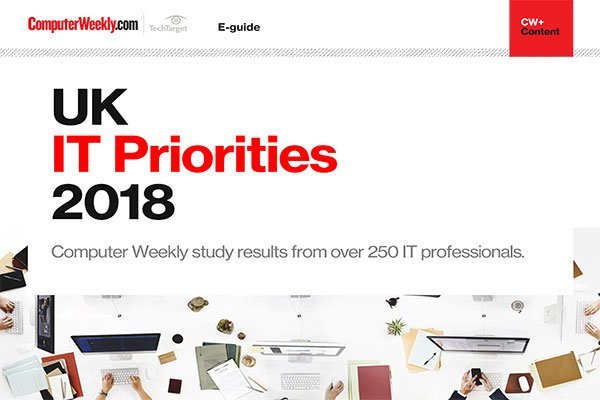 2018 UK IT Priorities survey results
IT organisations in the UK and across Europe are starting to accelerate the move to the cloud. Read more about the key areas in which senior IT managers are planning to invest in over the next 12 months.
Cisco unveiled new virtual private network hardware and new features for the Internetwork Operating System (IOS) and Security Device Manager software to support firewalls and spot the source of denial-of-service attacks.
The latest products and features are part of Cisco's Self-Defending Network strategy to create "autonomic" responses to network security threats.
On the hardware side, Cisco extended VPN support to the 7301 Router, so that it can support 370Mbps VPN throughput in addition to a firewall, routing and quality of service management features.
Cisco also added a new device to its 3000 line of VPN concentrators: the VPN 3020 Concentrator. It has integrated IPSec (Internet Protocol Security) and SSL (Secure Sockets Layer) remote access features and can support up to 750 concurrent VPN users using IPSec and up to 200 users in SSL mode.
On the software front, Cisco unveiled a number of security features that come with IOS Software Release 12.3T.
The IP Source Tracker is an IOS-based security tool that allows IT managers to access Cisco routers using a special "management channel" even when they are the target of a DoS attack.
New command-line interface features in IOS give administrators more control over access to security operations by allowing them to restrict access to features based on administrative roles.
The company also announced better firewall support from IOS that will enable IT administrators to divide their network into "trust zones" based on IP addresses. A new software product, the Cisco IOS Firewall for Internet Protocol version 6 (IPv6), supports inspection of both IPv4 and IPv6 traffic and protocol anomaly inspection.
IPv6 is a new IP version formalised in a set of specifications from the Internet Engineering Task Force. Among other things, IPv6 lengthens IP addresses from 32 to 128 bits, which will accommodate a new generation of "networked" devices.
A new version of the Cisco Security Device Manager features start-up wizards that make it easier to deploy security products, update Cisco router configurations and lock down network security. Security Device Manager version 1.1 also extends support to the Cisco 7200 series router, the company said.
Paul Roberts writes for IDG News Service
Read more on IT suppliers