Put Linux on Big Blue's desktops, says IBM CEO
IBM chairman and chief executive officer Sam Palmisano has challenged his company to move to the Linux desktop over the next two...
IBM chairman and chief executive officer Sam Palmisano has challenged his company to move to the Linux desktop over the next two years, an internal memo written by chief information officer Bob Greenberg has revealed.

Download this free guide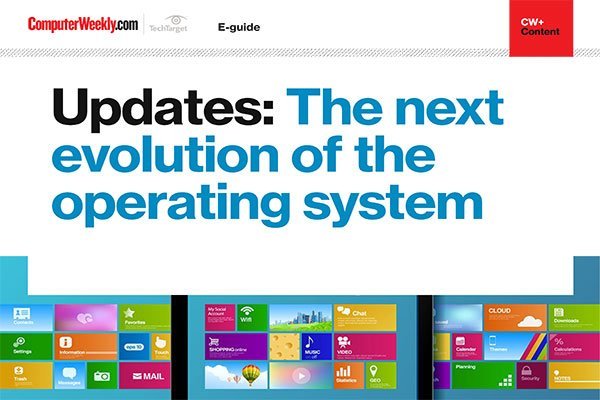 Software Updates: Our latest e-guide is available for your device. Download now?
See how operating systems are evolving with the help of continuous updates and learn about how the Spectre and Meltdown microprocessor flaws have led to improved, more secure processors being released and how Microsoft is evolving its Windows desktop operating system.
By submitting your personal information, you agree that TechTarget and its partners may contact you regarding relevant content, products and special offers.
You also agree that your personal information may be transferred and processed in the United States, and that you have read and agree to the Terms of Use and the Privacy Policy.
"Our chairman has challenged the IT organisation and, indeed, all of IBM to move to a Linux-based desktop by the end of 2005," Greenberg wrote. "This means replacing productivity, web access and viewing tools with open standards-based equivalents."
The memo also said that IBM has formed an initiative called the Open Desktop project office to facilitate the move, which will involve contributions from Greenberg's office as well as from IBM's software and research groups.
The memo was written by Greenberg in November and circulated to select members of his team, an IBM spokeswoman said last week. She downplayed its significance, noting that the company had no specific plans to move to the Linux desktop.
"This [memo] was not a directive, but a challenge to an internal team," she said. "It is routine for IBM to challenge its internal IT team to rigorously test new platforms and technology inside IBM."
Open-source operating system Linux and the Open Office business application suite have had some high-profile successes over the past year. The city of Munich and the government of Israel both have announced plans to drop Microsoft's products in favour of open-source alternatives.
However, the open-source revolution has yet to catch on at the corporate desktop. Linux represents only 2.8% of the client operating system market, according to IDC analyst Dan Kusnetzky. IDC did not expect that figure to change significantly over the next three years.
Kusnetzky added that a switch to Linux could make sense for some parts of IBM but that an effort to move the company's entire workforce of 316,000 employees seemed unlikely. He predicted that developers working with other operating systems such as AIX, or workers with software or procedures that have been tied into the Windows platform, would have difficulty moving to Linux.
"My suspicion is that if IBM is like many computer suppliers, most people in finance, accounting, human resources, and sales could be well served by a Linux desktop," he said.
Robert McMillan writes for IDG News Service