Legend and China Telecom team up for consumer broadband apps offering
Legend Holdings, China's largest PC maker, has teamed up with China Telecommunications to develop collaborative applications and...
Legend Holdings, China's largest PC maker, has teamed up with China Telecommunications to develop collaborative applications and promote broadband internet access.

Download this free guide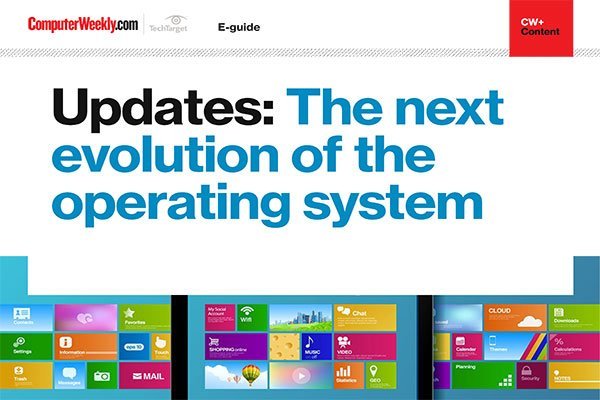 Software Updates: Our latest e-guide is available for your device. Download now?
See how operating systems are evolving with the help of continuous updates and learn about how the Spectre and Meltdown microprocessor flaws have led to improved, more secure processors being released and how Microsoft is evolving its Windows desktop operating system.
By submitting your personal information, you agree that TechTarget and its partners may contact you regarding relevant content, products and special offers.
You also agree that your personal information may be transferred and processed in the United States, and that you have read and agree to the Terms of Use and the Privacy Policy.
Under the agreement with China Telecom, Legend will preinstall software to connect PCs sold by Legend with China Telecom's China Vnet asymmetric digital subscriber line service and the two companies will work together to develop collaborative applications for broadband networks.
The deal also calls for Sunny Information Technology Service, Legend's service support subsidiary, to enter into an agreement to provide customer service for China Telecom's broadband offerings.
Legend's collaborating applications technology, which allows content and resources to be shared and managed over a network of PCs and other devices, including consumer electronics and home appliances, was first announced in December 2002.
The technology, with which video downloaded to a PC over the internet can be viewed on a TV, for example, has since been integrated into Legend's Kaitian II commercial PC and Tianjiao Avantia home PC lines. The technology is also being built into other PCs as well as mobile phones and computer peripherals manufactured by Legend and sold under the Lenovo brand.
To participate in the development of collaborative applications, China Telecom will join the Intelligent Grouping and Resource Sharing (IGRS) Working Group, a standards group established by China's Ministry of Information Industry, Legend and four other Chinese companies to develop ways to share content and resources across a range of networked devices. IGRS has 15 member companies with a further 11 companies that have submitted membership applications.
China Telecom has seen demand for broadband services rise quickly over the past two years. The company had more than 7.5 million broadband subscribers at the end of 2003.
Financial terms of the deal between the two companies were not disclosed.
Sumner Lemon writes for IDG News Service