Microsoft prepares SME service blueprints
Microsoft is creating blueprints for complete IT infrastructures based on Microsoft products that its partners can sell and...
Microsoft is creating blueprints for complete IT infrastructures based on Microsoft products that its partners can sell and deliver to small and medium-sized businesses.

Download this free guide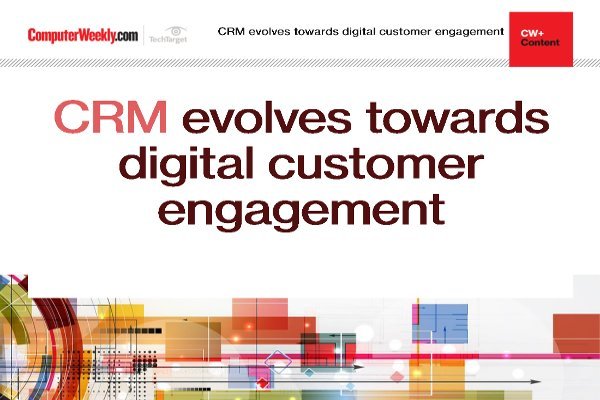 Enhancing digital customer engagement with CRM
Learn about customer relationship management has evolved towards engaging with customers through every channel, with digital at the forefront.
Microsoft has divided the SME space in four segments based on the number of desktops an organisation has. "IT Solutions for Small and Medium Business" will deliver descriptions for "end-to-end integrated IT solutions" tailored for each segment, according to the Microsoft's website.
The blueprints are designed to make sure a customer gets products that have been proven to work together, while making it easier for service providers to deliver a standard integrated infrastructure. Additionally, software makers can optimise their products to work on the standard infrastructure designed by Microsoft.
The plan to help partners sell more Microsoft products in the SME space are similar to what Microsoft has done for its Office products with the Office Solution Accelerators. There the supplier helps partners deliver customised additions to Office designed for specific tasks such as recruiting and drafting sales proposals.
The four "IT Solutions" Microsoft distinguishes are: Peer-to-Peer, for businesses with up to five desktops; Small, for businesses with up to 50 desktops entering the server-based computing environment; Medium, for businesses with up to 250 desktops; and Large for businesses with up to 500 desktops and near-enterprise level requirements.
Small IT Solution is already available. Peer-to-Peer and Medium are scheduled for release in March, while Large is due out in June.
The peer-to-peer package is straightforward, recommending a small router and a wired or wireless Lan to connect computers running Windows XP and Office to share internet connections and printers. The peer-to-peer package does not necessarily have to be delivered by a service provider and could be assembled in-house.
The other blueprints expand on the basic peer-to-peer package. Core in the Small IT Solution is a server running Microsoft's Small Business Server 2003 software.
On the hardware side, the setup includes a small router, printers and an optional firewall device.
Other options include Microsoft Windows-powered network attached storage and Microsoft Business Solutions software, Microsoft said.
The Medium IT Solution blueprint is based on Windows Server 2003 and includes the same options as the Small IT Solution blueprint, plus the option for a storage area network. Hardware-wise, the design includes a router, firewall and virtual private network device.
Joris Evers writes for IDG News Service
Read more on Business applications