AMD to build £1.4bn chip plant in Germany
Advanced Micro Devices (AMD) is building a $2.4bn (£1.4bn) microprocessor manufacturing facility, or fab, in Dresden.
Advanced Micro Devices (AMD) is building a $2.4bn (£1.4bn) microprocessor manufacturing facility, or fab, in Dresden.
The facility, named AMD Fab 36, will produce chips on 300mm wafers and is expected to employ 1,000 people. Full volume production is scheduled for 2006, the company said.

Download this free guide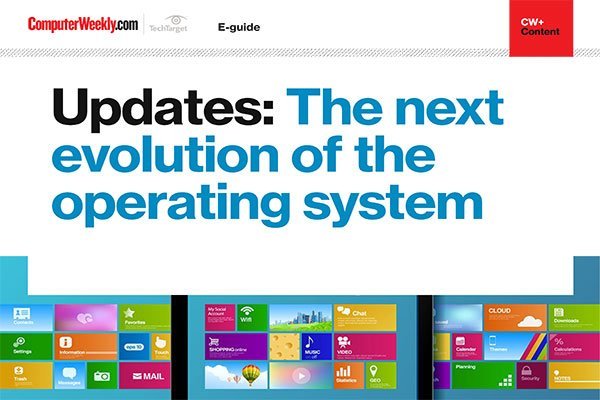 Software Updates: Our latest e-guide is available for your device. Download now?
See how operating systems are evolving with the help of continuous updates and learn about how the Spectre and Meltdown microprocessor flaws have led to improved, more secure processors being released and how Microsoft is evolving its Windows desktop operating system.
By submitting your personal information, you agree that TechTarget and its partners may contact you regarding relevant content, products and special offers.
You also agree that your personal information may be transferred and processed in the United States, and that you have read and agree to the Terms of Use and the Privacy Policy.
AMD said that the expanded manufacturing capacity will enable it to meet demand for 64-bit processors.
The announcement comes on the heels of news that Sun Microsystems will be shipping two new servers based on AMD's 64-bit Opteron processors.
AMD Fab 36 will sit alongside another AMD Dresden fab, where the company said that it benefits from local employee skills and government-backed financial packages.
The new facility is expected to cost $2.4bn over four years. Of this $500m is expected to come from grants and allowances from the German government and the German state of Saxony. Additionally, $320m is expected from equity funding from Saxony and a group of European investors, AMD said.
The building will take up about $400m of the expected total cost, with the rest for equipment, AMD chief financial officer Bob Rivet said.
AMD president and chief executive officer Hector Ruiz gave an updated forecast for when the company will offer volume shipments of chips based on 90-nanometer process technology. Instead of late in the second quarter of 2004, AMD now expects volume shipments in the third quarter, representing "only a two- or three-month slide" in its plans, Ruiz said when questioned about the change in the shipment time frame.
Scarlet Pruitt writes for IDG News Service.