Open Text to acquire Gauss for $11m
Open Text, a provider of Livelink collaboration and content management software for the enterprise, announced that it will...
Open Text, a provider of Livelink collaboration and content management software for the enterprise, announced that it will acquire Gauss Interprise, a German-based web content management software company.

Download this free guide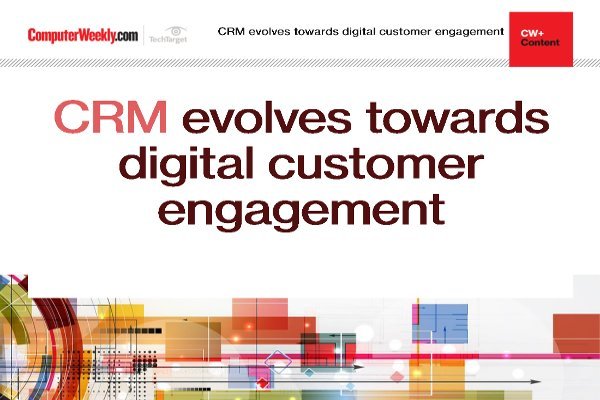 Enhancing digital customer engagement with CRM
Learn about customer relationship management has evolved towards engaging with customers through every channel, with digital at the forefront.
By submitting your personal information, you agree that TechTarget and its partners may contact you regarding relevant content, products and special offers.
You also agree that your personal information may be transferred and processed in the United States, and that you have read and agree to the Terms of Use and the Privacy Policy.
The $11m (£7m) deal, which is subject to the response of Gauss shareholders, is a good deal for both companies, said Tom Jenkins, chief executive officer of Open Text. Customers would see enhanced technology and product offerings in the future as a result of the acquisition, he added.
"We believe the combo of two companies represents one of the most comprehensive enterprise content management systems available in the market today," he said, adding that as the trend of consolidation in the software industry continues, customers are looking for integrated suites of products to manage their enterprise content.
As Gauss, with headquarters in Germany and California becomes part of Open Text, both companies will gain increased critical mass in some of the key technologies that constitute enterprise content management, as well as an expanded customer install base.
The Gauss office in the US provides Integrated Document and Output Management (IDOM) software for ERP systems - products that automate processes such as invoicing, and enable customers to convert paper into electronic documents via imaging technology. The German offices focus mainly on Web Content Management (WCM).
Upon successful completion of the tender, Jenkins said Open Text plans to merge its own WCM and IDOM operations together with Gauss, in an effort to enhance the product and features of the technology for both customer bases.
Open Text said WCM solutions will offer customers a complete range of capabilities for corporate web sites, intranets and extranets. Worldwide, Gauss has about 1,100 customers, while Open Text has corporate deployments in 31 countries.
Open Text estimated the acquisition will add $10m to its yearly profit. That would bring earnings to $225m (£144m) in the financial year ending in June 2004.
The deal is due to close by the end of the year.
Allison Taylor writes for ITWorldCanada.com
Read more on Business applications