Microsoft boosts MSN to compete with Google
Microsoft is beefing up its MSN search engine to compete with Google, but at the same time has no immediate plans to cancel its...
Microsoft is beefing up its MSN search engine to compete with Google, but at the same time has no immediate plans to cancel its agreement for paid search listings with Overture Services, which was recently bought by MSN rival Yahoo.

Download this free guide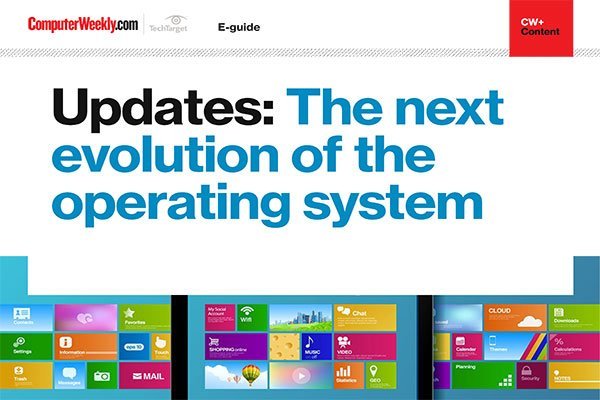 Software Updates: Our latest e-guide is available for your device. Download now?
See how operating systems are evolving with the help of continuous updates and learn about how the Spectre and Meltdown microprocessor flaws have led to improved, more secure processors being released and how Microsoft is evolving its Windows desktop operating system.
By submitting your personal information, you agree that TechTarget and its partners may contact you regarding relevant content, products and special offers.
You also agree that your personal information may be transferred and processed in the United States, and that you have read and agree to the Terms of Use and the Privacy Policy.
"MSN Search falls into the category of our [key] businesses," said Lisa Gurry, group product manager for MSN. "We are working on building our own search engine from scratch."
While seeking to compete with Google, Microsoft appears to be taking a different approach with Yahoo.
Microsoft, for now, continues to use technology from Yahoo-owned Inktomi for MSN Search and said it had no plans to pull its agreement with Overture for paid search listings on MSN Search.
Microsoft appeared to be following a similar course for its commercial search technology as it does with the web search engine. In the long term could develop its own paid listings technology, said Yusuf Mehdi, the head of Microsoft's MSN Personal Services and Business division.
Yahoo announced an agreement to buy Overture earlier this month.
Some of Microsoft's work in the web search space has already been noted by website owners, who have spotted an "MSN bot" indexing their websites. However, the MSN Search project is far from done, according to Gurry, who did not detail when the MSN Search should hit the web.
"This is not a short-term project, it is a pretty extensive project," she said. "It is a strategic area for the [MSN] group and we are increasing the number of employees in that area far greater than in any other group in MSN."
Microsoft believes web search can be done much better.
"Our research indicates that only 30% to 40% of the web is indexed and that people's questions [to search engines] go unanswered half the time," Gurry said.
Analysts with investment bank SoundView Technology Group earlier this year were among the first to report on Microsoft's increased investment in web search.

Joris Evers writes for IDG News Service