IBM launches UK Linux competence centre
IBM launched its ninth Linux competency centre yesterday (29 April), a financial services-focused centre based at IBM's offices...
IBM launched its ninth Linux competency centre yesterday (29 April), a financial services-focused centre based at IBM's offices in London.
The Linux Centre for Financial Services in London aims to provide a hands-on test environment for financial institutions and banks considering a move to Linux, IBM said.

Download this free guide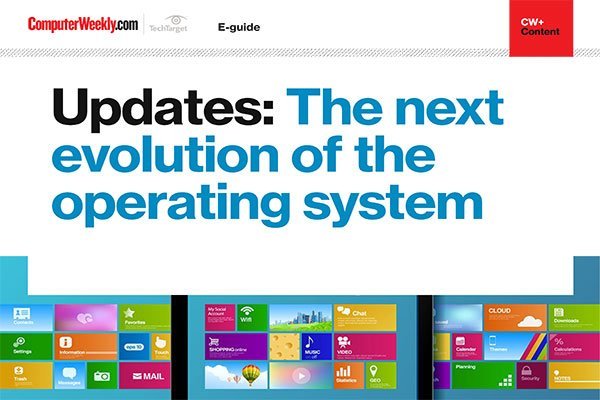 Software Updates: Our latest e-guide is available for your device. Download now?
See how operating systems are evolving with the help of continuous updates and learn about how the Spectre and Meltdown microprocessor flaws have led to improved, more secure processors being released and how Microsoft is evolving its Windows desktop operating system.
By submitting your personal information, you agree that TechTarget and its partners may contact you regarding relevant content, products and special offers.
You also agree that your personal information may be transferred and processed in the United States, and that you have read and agree to the Terms of Use and the Privacy Policy.
In rooms near the staff café in the company's offices on London's South Bank, a range of servers and demonstration desktops has been set up running IBM software on Linux. Training sessions and analyst briefings will also be held in the centre, IBM said.
IT services company and IBM partner Computacenter is working with IBM on the test centre.
It is hard to find reference sites for Linux "because companies don't want to show what they're doing, because (Linux) gives them such competitive advantage," said Computacenter's IBM strategic business director, Shaun Davies.
Computacenter has its own test centre at its head office in Hatfield, Hertfordshire, where it has set up a multimillion-dollar site with most of IBM's hardware range, allowing potential customers to run load testing and proof of concept before deciding what to buy.
Independent software suppliers can also use Computacenter's site, Davies said. "They can do proof of concept, load testing, and also benchmarking because we have a multi-vendor environment," he said.
The centres are about "derisking the Linux decision", Davies said.
Morse, another IBM partner, sells mostly proprietary Unix-based systems to the UK finance industry. Last year Morse looked at the growth of Linux, "and I had to tell the company that if we didn't pay attention, we'd lose £20m to it in 02/03," said group strategist Darren Thomson.
Cost is the main driver towards Linux for most companies, Thomson said, with IT managers being driven to do more with less each year. A centre where they can test it out, "with the IBM wrapper around it", gives them the confidence they need, he said.