Sun plugs developer package
Sun Microsystems is to release a package of software and tools for developers aimed at jumpstarting its efforts at building web...
Sun Microsystems is to release a package of software and tools for developers aimed at jumpstarting its efforts at building web services applications. The offering is a few months behind schedule, but to spur interest Sun will also offer a steep promotional discount.

Called the Sun ONE Web Services Platform Developer Edition, the package includes Sun's application server, portal server, identity server and integration server, as well as its Sun ONE Studio integrated development environment, its portlet builder and other tools.

In short it aims to provide all the Sun software a developer would need to build web services, an emerging computing model that uses standard languages and protocols such as XML (Extensible Markup Language) and Soap (Simple Object Access Protocol) to link different types of business applications.

Download this free guide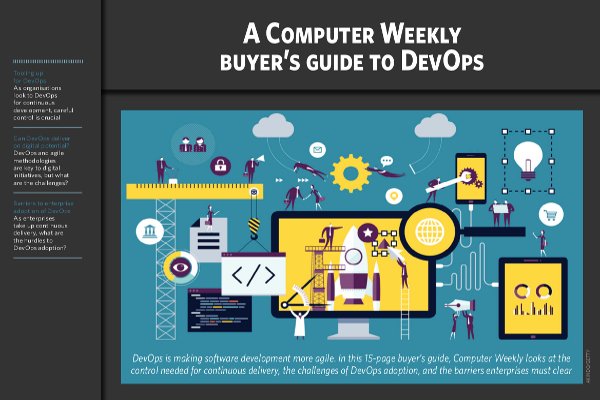 Tooling up for DevOps
Join us as we delve into how DevOps is making software development more agile as well as the control needed for continuous delivery, the challenges of DevOps adoption, and the barriers enterprises must clear.
"Basically it's everything you need for development of Web services through proof-of-concept," said Roger Nolan, Sun's senior director for Web Services Integration. "It's not just a bundle of stuff; we've done a lot of testing and we believe this is the most integrated and complete Java development environment out there."

The licence for the products does not cover predeployment testing or actual deployment, Nolan said; for that, customers must go back to Sun and buy a full licence.

The package was first announced in June last year under the name Sun ONE Developer Platform. Sun officials at the time said the package would be released in the fourth quarter, making it about three months behind schedule. The product was delayed because Sun wanted to make sure it met "the highest quality control standards," Nolan said.
This week marks general availability of the package. In addition, for six months starting on 1 April, Sun will offer promotional pricing of $999, Nolan said. After that time it will carry a list price of $5,000. Bought separately, developer licences for the products would cost $36,000.

The release comes as Sun prepares to launch version 7 of the Enterprise Edition of its Sun ONE application server, which it has said it would deliver by the end of the month. The developer package includes the Standard Edition of the product which should be adequate for most developer needs, said Nolan.
Read more on Web software