Sun to change software distribution with Orion
Sun Microsystems has laid out details of a new programme called project Orion that will see the company ship all of its key...
Sun Microsystems has laid out details of a new programme called project Orion that will see the company ship all of its key software products packaged with the Solaris operating system in synchronised quarterly releases.

Download this free guide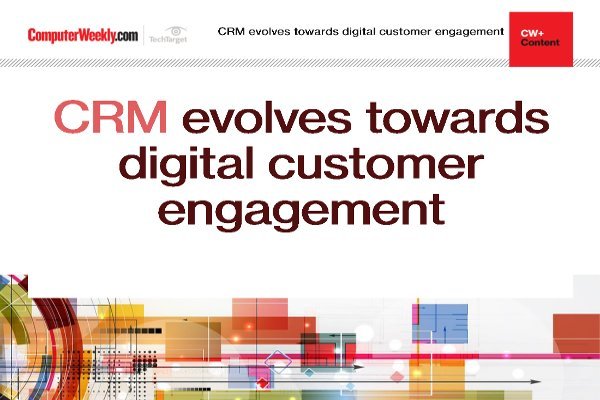 Enhancing digital customer engagement with CRM
Learn about customer relationship management has evolved towards engaging with customers through every channel, with digital at the forefront.
By submitting your personal information, you agree that TechTarget and its partners may contact you regarding relevant content, products and special offers.
You also agree that your personal information may be transferred and processed in the United States, and that you have read and agree to the Terms of Use and the Privacy Policy.
Jonathan Schwartz, executive vice-president of software at Sun, unveiled Orion calling it "the redefinition of an operating system".
He said Sun plans to ship all of its infrastructure products such as the Sun One (Open Net Environment) Web Server, Application Server and its server management products along with Solaris - Sun's flavour of Unix. By including all of its software packaged as one product, Sun is hoping to make life easier on customers trying to manage myriad applications with differing licensing and pricing schemes.
"[Companies] have had to hand-assemble the parts that we can deliver on the system itself," Schwartz said. "We will be delivering all of the products on a quarterly release train that will become a single product called Solaris."
Sun is banking on the notion that companies are in search of a more simplified way to manage their software purchases. Until now most companies buy a variety of products such as an application server or web server from different companies, which means they need to keep track of a wide range of pricing models. Sun said it can make this process easier by giving customers the option of buying one, entire software suite from Sun with a common licensing model.
The company has positioned this attack against Microsoft and IBM - both of which offer a similar line of infrastructure software for running business applications.
Sun has yet to provide details on how Orion might be priced but said it could come as a yearly subscription fee or a model based on the number of users within a company, for example. Companies will have the option of purchasing part of the Orion software suite and replacing the Sun One application server with a competing product from a company such BEA Systems.
Orion is planned for release near the end of the first quarter with support for Solaris and Solaris x86 - a version of the operating system that runs on Intel and Advanced Micro Devices' processors. The second release should follow a quarter after that and include Linux support for almost all the software pieces.
Read more on Business applications