Speculation mounts about Apple's latest crop
Apple Computer is employing the same old tactics, remaining quiet about possible product announcements on tap for the Macworld...

Download this free guide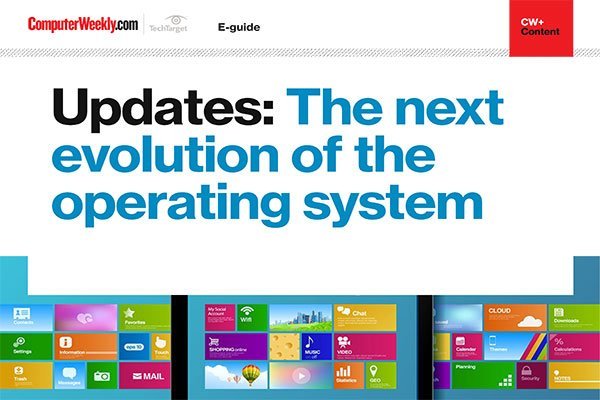 Unpacking the future of operating systems
In this e-guide, we take a look at how updates are the next evolution for operating systems. From security and iris recognition to 3D modelling and easier recognition with OneDrive, updates are key to keeping your device fresh and, most importantly, safe.

Apple Computer is employing the same old tactics, remaining quiet about possible product announcements on tap for the Macworld Conference and Expo, which opens today in San Francisco.



Some Apple enthusiasts predicted the unveiling of faster machines. However, weak conditions in the overall PC market could spoil those hopes, according to IDC analyst Roger Kay.

"The word on the street is that Apple didn't do that well during the holidays so they have inventory lying around," he said.

A backlog of unsold notebooks and flat-panel iMac desktop computers could mean that plans for new PC products could be delayed. "

UBS Warburg analyst Don Young issued research last month indicating that Apple would not be among the PC makers to see growth in desktop shipments during 2003. Although the overall market is expected to expand by 7%, he said Apple would miss out on that trend with a 3% dip.

During 2002, Apple shipped roughly 3.1 million computers around the world, nearly equal to the number of machines sold the previous year, but almost 1.5 million less than 2000, according to a December filing with the US Securities and Exchange Commission.

One hardware upgrade that some Apple watchers have hoped for is a flat-panel iMac with a larger display. The first of Apple's distinctive flat-panel iMacs was released a year ago with a 15-inch display and was followed by a 17-inch model. The falling cost of some computer components could make it feasible to upgrade the display.

Last week, Apple released the first complete version of its iSync software, which synchronises contact and calendar information between Macs and PalmOS devices, Apple's iPod digital-music player and Bluetooth-enabled mobile phones. It also made available an update to iCal, its calendaring software.

Rob Enderle, research fellow with Giga Information Group, said Apple chief executive officer Steve Jobs might use his keynote to introduce a version of Apple's popular iPod digital music player that can play videos.

One device that does this, called the Multimedia Jukebox, is already on the market, developed by Archos. Digital media device maker SonicBlue is also planning to release a portable digital music and video player. Upgrading the iPod to compete against those devices would be a logical step, Enderle said.

More information about the show is available at www.macworldexpo.com.