SEC charges Siebel with disclosure violations
The US Securities and Exchange Commission (SEC) took its first enforcement actions yesterday under a fair disclosure rule enacted...
The US Securities and Exchange Commission (SEC) took its first enforcement actions yesterday under a fair disclosure rule enacted in 2000, citing three companies, including Siebel Systems, for violations.

Siebel chief executive officer Tom Siebel told attendees at an invitation-only Goldman Sachs conference in November last year that he was optimistic because Siebel's business was returning to normal.

His comments contrasted with statements made three weeks earlier that the IT market was tough and the company expected to face that climate for the rest of the year.

Siebel's optimistic remarks, to which most investors had no access, prompted significant trading and pushed Siebel's share price up about 20% higher than the previous day's close.

Regulation FD, which took effect in October 2000, bars companies from selectively disclosing material information before releasing the information publicly. By failing to simultaneously release Tom Siebel's comments via a Web cast, press release or SEC filing, Siebel ran foul of the regulation, according to the SEC.

The SEC has filed a cease-and-desist order against Siebel. It has also sought a $250,000 (£160,050) fine for the infraction, a penalty to which Siebel has agreed.

Siebel confirmed the penalty in a statement yesterday, which said that Tom Siebel had been unaware when he made the remarks that the presentation was not being broadcast on the Web.

The SEC backed that statement in its own report on the case, noting that while Siebel's director of investor relations knew no Webcast was planned and spoke with Tom Siebel shortly before the conference, she did not tell him there would be no Webcast.

The SEC settlement will not affect the company's financial condition, Siebel said, adding that this resolves the only known matter of investigation between the company and the SEC.

The SEC also took action against Raytheon and its chief financial officer, Franklyn Caine, and Secure Computing and its chief executive officer, John McNulty, for similar violations.

It also filed an investigation report on Motorola related to the disclosure regulation, but did not take action against the company.

Download this free guide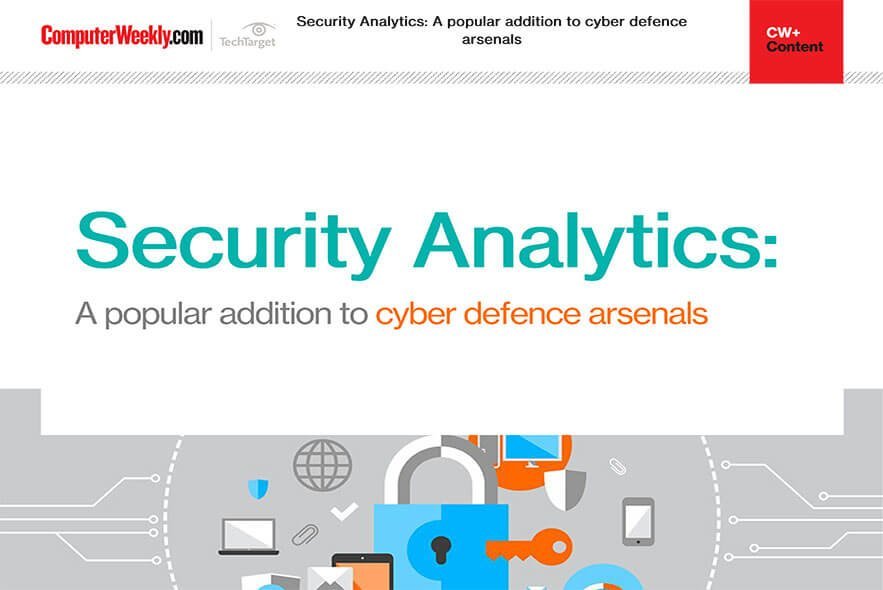 How to improve your cyber security with security analytics
Download this e-guide to read how many firms are looking to security analytics to keep abreast of the ever-evolving world of cyber threats. With traditional approaches to cyber security proving less effective against increasingly sophisticated and automated cyber-attacks, security analytics may well be your knight in shining armour.
Read more on IT risk management