IBM and partners offer hosted midmarket apps
IBM is to unveil a set of hosted applications offered in conjunction with its independent software vendor (ISV) partners and...

Download this free guide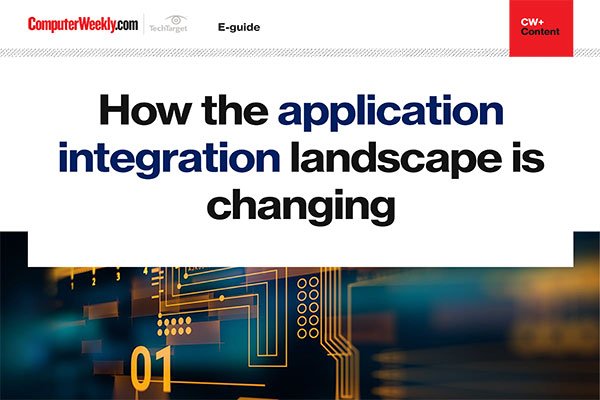 8 ways in which the application integration lanscape is evolving
We take a look at how technologies like Distributed Computing and the Common Object Model have been refined into web services, service-oriented architecture and composable applications and microservices.

IBM is to unveil a set of hosted applications offered in conjunction with its independent software vendor (ISV) partners and available on a subscription basis.



For a single set-up charge plus monthly fees, customers will be able to purchase products including Onyx's customer relationship management (CRM) software, Intaact's accounting system and HRSmart's human resources management applications.

Employease will begin offering its HR and benefits administration software through the IBM program early next year.

The applications offered will be hosted at IBM datacentres and accessible through Web browsers. IBM's ISV partners will sell the hosted applications and handle customer billing.

Prices for the applications vary, but starts at around $50 (£32) per user, per month. Pricing for Onyx's CRM software, one of the programme's more robust offerings, starts at about $150 per user, per month, and increases as customers add more modules.

Application Service Providers (ASPs), such as Salesforce.com, Salesnet and Oracle partner NetLedger, have long been offering Web-based applications aimed at midmarket firms, which are loosely defined as companies with up to 1,000 employees.

Mike Riegel, a marketing executive for IBM's e-business hosting, said the key benefit of IBM's hosted offerings versus those of an ASP was added flexibility.

"Pure-ASP software doesn't allow any customisation. What's different here is that you can take a market-leading application like Onyx, run it as a utility in the datacentre, and have it at a 30% to 40% lower cost than if it were implemented in-house," Riegel said.

No customers are yet live with the hosted applications, although several are running pilot programs.

IBM will work with ISVs through the Application Enablement Program it announced last week to help additional partners adapt their software for sale as hosted services.

The move is also part of IBM's embrace of "on-demand computing", a phrase that has become the company's mantra since chief executive officer Sam Palmisano laid out the strategy in a speech last month.
Read more on Integration software and middleware